This is where I'll be from January 29 - Feb 10. We are going to visit Dh's brother and wife and son. We haven't seen them in forever.
They are in the Navy and are presently stationed in Hawaii and since the dh has already been to all 49 states, this just covers them all and what better time to go before they get stationed somewhere else again!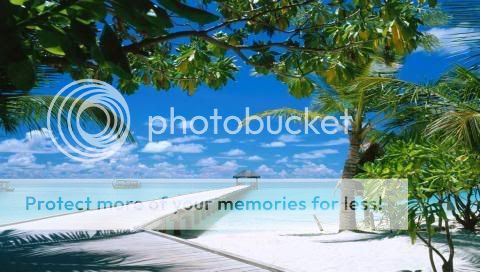 We'll be meeting up with another sister of his and her husband too for just a day as they are going to be there earlier than us and when they heard that we were coming, reschedule their flight to have an extra day to see us and the kids. They live in Alaska and we almost never see them either so this will be lovely to see them. However they wont be traveling with their kids so bummer. This will be their first time meeting my daughter V and second/third time with my son D.
I should be excited. I think I will be. I probably am but I have OS so it's hard for me to get fully excited about stuff.
We drive to Houston and then catch our flight out.
I must start packing soon and cleaning (don't like to leave my home dirty - it freaks me out). OCD.
I need to find a gift to bring. If I don't I'll feel like cwap.
These are the times when I wish so badly that I have a laptop....*wonders if the dh will take his work laptop- not the he ever lets me use it* Sigh.
I believe we'll be on the island of Oahu.
So this is why I haven't' been on much ....I've been so very busy with too much.
Break out da tankini! Oh wait...I don't have one.
C'est la vie