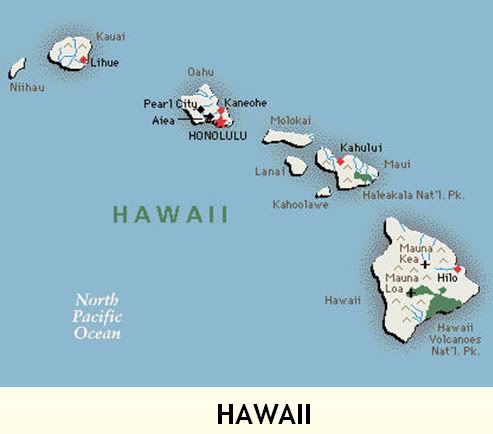 We went to
Hawaii
(
Oahu
) to visit with my Brother in law, his wife and her son. We stayed at their home on Ford island. They are in the navy which means we had to have a military pass to get back on the island when we'd go out to explore. There is too much to talk about and too many photos so I'll try as best as I can to share some of our experiences.
They greeted us with Leis! They smell gorgeous! Did I mention how much I love flowers? My SIL has the greeting photos.
We also met up with another sister in law that lives in Alaska but was there on a visit. We only got to spend one day with her so she could see the kids. She had extended her stay another day so we could meet. She had already met my son but not my daughter. She and my son hit it off, but darling daughter would only give the queenly peck, but refused to build a relationship!
However she did allow aunt C to pick her up every now and then and we finally got a shot on the way down from
Diamond head
.
This trip took alot of flying. I think I'm scared of flying. I imagine the worse disaster. I memorize how to put the oxygen masks on. I try to figure out how many life jackets for our family and if baby girl will fit in one or if there'll be time for the stewardess to give us an infant one....on and on. I don't sleep unless sleep takes me by force. I know where the exits are. Then I tell myself. If you die you die. That's it. Now stop it! and I'll calm down a bit...
The adorable nephew. I wish I had more time with him playing and such. It seems it will be a long time before I see him again. I loved their home. It's very cozy and clean and windows everywhere. I love light coming inside a home.
The first few days were spent getting settled and planning. We did however go to the beach/pool and had a good time. I wish I could have swam, but alas aunt flo decided she had to pick a bone with me then. Which leads me to the awful story of her entrance.
I was on the 6+ hour plane ride from Arizona to Hawaii (Oahu) when about half way there I felt wet....weird...maybe I'm just sweating I think...but it's weird so I go to the plane loo and alas I'm red in my undies. I'm shocked! I want to cry and scream and throw a tantrum. Why would aunt flo do this to me at this time of all times! Sigh. I debated what to do. I had no sanitary napkins in my bag as I had emptied my purse that very morning before we left, thinking I wasn't going to need it for the next 10 days or more. After all it's January 29, AF doesn't show up until about the 10th of each month.
Should I call the stewardess? Surely they'd have something. Oh no! I'm too embarrassed. So I was about to apply plastic and tissue when I saw two of my daughter's diapers in my purse. An idea! I thought, it holds dookie in so surely it can hold my stuff in. So for the next few hours of flight. I sat in a baby diaper. I still wanted to cry.
The first stop from the airport was k-mart for essentials.
So about the beach/pool. On our way there I saw trees. I am in love with
Hawaii's trees
. They are fascinating to me. There are times when I refer to them as gorgeous :)
I thou
g
ht
she was posing.
One of our trips was to
Diamond head
after the pool/beach and it is amazing at the top, but goodness the climb is something. It can either be invigorating or you might need airlift out. My son climbed it all th way up! I'm so proud of him. The girl had to be carried. Our photos cannot do justice to anywhere in Hawaii.
Despite the gorgeousness of Hawaii, I couldn't help but wonder about the otherside of Hawaii....there is always another side....
Our trip to
Pearl Harbor
to see the
USS Arizona memorial
was too short. There is so much to see and read.
And the
USS Oklahoma
And the
USS Missouri
We didn't get to go into the submarine -
USS Bowfin
because children under 6 wasn't allowed inside and I had two and it was also getting late....I did want to go into the sub but I guess I'll settle for History channel.
Then we went to one end of the island and beaches...Everywhere is gorgeous. I want to move there! YES I want to relocate!
We had to leave our vehicle to take a walk. It was just amazing!
The ocean swept D off his feet so we had to change him into one of daddy's t-shirt.
We came all the way from down there to see the lighthouse up here. First 50 dates anyone? I guess I'll have to go watch that movie now. The walk up was fun...then ?, then forging ahead because it's worth it at the top and then glorious! I had a baby on my hip the whole way up and then going down I showed her how fun it is to do a piggy back. That took some convincing. It is really hard doing stuff with children sometimes but worth it. We tried scouting for whales but I didn't see any. The husband said he did and tried to get me to see but I didn't.
I met up with one of my mommy friends for lunch. When we first got to Hawaii and I called her up to meet, there was nothing planned for that day but as time went on the husband packed stuff around our meeting hence why our meeting was short. I wanted us to go to the park or something afterwards. I hated that our visit was so short. Sharon is a wonderful gal and her kids are just darling. They made us feel so welcome. The husband thinks it was a good meeting. He was at first worried that it might not work out. I kept assuring him that I've known Sharon forever :) I guess now he really understand the relationship with my online gals.
Immediately Charlotte and David hit it off. It was the sweetest thing.
And then we had lunch...
They are a bunch and I think if we had gone to a park or beach we'd have lost some more brain cells coralling them all! lol
It was fun and just too very short. Thanks Sharon for making us feel so welcome. Always I'll remember. *Kiss*
P.s David is still asking about C :)
Then we went from Oahu to
Kauai
for a helitour in Lihue. Another gorgeous island. I've never being in a helicopter so that was quite interesting....fun. The kids were excited and then fell asleep five minutes into the tour!
Waterfalls everywhere.
We rented a car and went around
Kauai
before and after our tour. This island is amazing. I..words can't describe it's beauty.
We did a plantation tour..
There coffee samples are so good. I wanted to get some but then didn't...it was late and they were closing up so we just went on our way.
Spouting Horn - Sounds like a whale blowing out. It was pretty cool
A few of the sunsets. This doesn't begin to capture this magnificent happening.
On
kauai
we ran out of memory space on our camera! We had over 1500 photos! We hit up k-mart and got another memory stick.
We also visited the
Punchbowl, National Memorial Cemetary
(Oahu). It's beautiful there and so many memories....so much to read and remember of all these heroes who sacrificed for our country.
We flew to the
big island
and did a volcano tour in Hilo. That too was amazing. Our tour guide was the best ever. He is hilarious!
We went through a lava tube...wet...fun..interesting...
Going to the Kilauea volcano...this one spits/spews lava. HOT! Can you tell I'm tired? But it 's still fun.
We had to put on bright stuff and carry flashlights and wear gloves...
Remember that Volcano that took everything?...now people are starting to rebuild....on the lava?
We had to walk on that to get over to where we could view the spewing lava.
That's her....doing her thang.
The whole bunch then went to a
Luau
. I would have loved to get involved more because I love dancing and this sort of thing. It was fun,the food was good and the setting gorgeous!
He is supposed to climb the coconut tree and then send down a shower of flowers. If I had that camera....I would have gotten a better shot :)
The women doing a hula dance for us. loved it!
We saw so much and it's almost overwhelming the beauty of these islands....
It's hard to write about it all here and to share the thousands of photos we took.
We had a great time. And now who is in for the girls only vacation to Hawaii islands? :)
Aloha!