I did my video this week but it's not uploading and I've tried all evening and I'm done before I smash this computer! So I'll answer and if the stoopit video works then I'll upload it later. Ugh.


If you'd like to join in the fun, do a short vlog on your blog answering the week's questions (however many you choose), post the above button on your site and link up at
Eighty MPH Mom
. Visit the other participants, learn about them and have fun! Trust me, if I can do it, then you can. Look down there at the amateur :). Plus you can send in your questions to Jennifer for the next mingle. Come on jump in!
THIS WEEK'S QUESTIONS:
The next three are excellent questions - they were submitted by LAUREN from Mis-Adventures in Theatre:

1. Someone tells you that you have the whole day off and gives you $1,000 to do as you please. What do you do?


I would buy myself a laptop (I've been wanting one now for a long time but can't justify asking the hubs when we already have this one, plus we don't have the moola for stuff like that. And some sweaters for myself. I don't ever shop for myself, just for the kids and groceries. Sad huh?
Or I'd buy this swingset for the kids. Yes actually I probably would buy that for the kids.
2. Who would play you in a Lifetime movie about yourself?


Angela Bassett would play me. I like her. And the husband likes her so he'd watch :)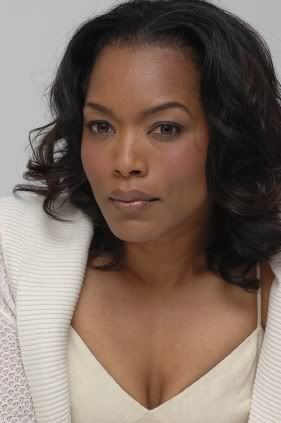 3. We're in the technology age. What is your favorite technological innovation? What one do you think is just useless?
My GPS. I will get lost in a parking lot so this has helped me alot. It's not always accurate, but putting me in the general area really helps out.

I can't think of any that I think is useless.......hmmm....
4. What is your favorite funny childhood memory?

I don't have a favorite funny childhood memory. We don't get those in the orphanage. Wait! wait! There was this woman who worked at the orphanage. She was so very mean to us and let us know she thought we were basically societies wastes. Did everything to make life worse for us. It was unbearable the week she would be working.

One day I was doing my chore (cleaning the dormitory) when I saw a butter container on the window. I check it out and it had pee in it. I did not want to touch it so I just pushed it out the window. I then heard someone shouted up: 'Who threw water on me?!" I was so frightened, I ran out the dorm and pretended that I was somewhere else.

She did find out it was pee and of course everyone laughed at her.

I did not tell anyone until probably a month after the incident :) I was a hero :)

So I guess that was my funny.
5. What is/was your favorite Kool-Aid/Jello flavor? One you hated?

I love anything fruit punch or strawberry. but I don't care for jello so it would be Kool-aid. And I hated anything lime.