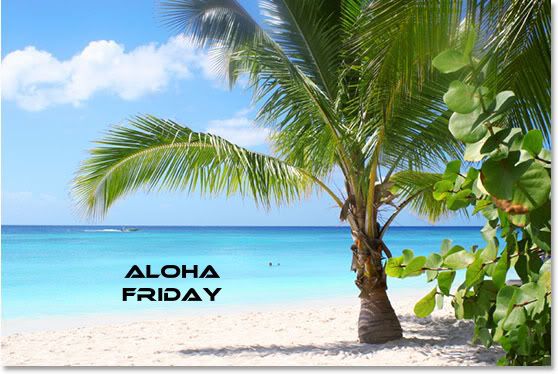 My Question:
Do you like your bed?
*******************
Yes I do like our bed. We finally got a really good one when we bought our home and it is really good, but I sleep on the couch because I'm lazy and just fall asleep while watching a show. I do love sleeping in our bed though. I think dh loves the bed too, he doesn't complain about his back anymore. He deserve to have a good bed. He has been working so hard most of his life you know. (pic above is not my bed)
This is the
award
I just received from Angella at
The Cooking Lady
. You must go check out her yummyness and she is just a friendly woman! Thank you Angella.
Kailani

says "In Hawaii, Aloha Friday is the day that we take it easy and look forward to the weekend. So I thought that on Fridays I would take it easy on posting, too. Therefore, I'll ask a simple question for you to answer. Nothing that requires a lengthy response."

If you'd like to participate, just post your own question on your blog and leave your link on

Kailani's

blog. Don't forget to visit the other

participants

! It's a great way to make new

bloggy

friends!me
About the author:
Owner of JamericanSpice. Sharing my journey in the present, from the past or thoughts for my future. Mom of two who loves to travel and read and decipher people.