If you'd like to join in the fun, do a short vlog on your blog answering the week's questions (however many you choose), post the above button on your site and link up at Eighty MPH Mom. Visit the other participants, learn about them and have fun! Trust me, if I can do it, then you can. Plus you can send in your questions to Jennifer for the next mingle via the form on her site. Come on jump in!

1. If you could visit 1 city anywhere in the world, what city would it be?
It is hard to pick just one city, but since I've always wanted to visit Greece, I'll say Athens.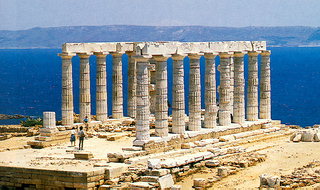 2. What is your favorite vacation you went on as a child?
I didn't go on vacations as a child. They don't afford that in the orphanage.

3. What is the best museum you have ever been to?
Another that's hard to choose just one, but for now (because I have tons more I'd love to visit) I'll say USS Arizona and USS Missouri. We visited while on our vacation in Hawaii. It was a really exciting and adventurous trip for us. I posted about it here.
Thank you for visiting with me and do enjoy your week.
NEXT WEEK'S QUESTIONS (submitted by
Java with Jacki
!):
1. How do you pamper yourself?
2. Do you prepare your own taxes or have someone else do them for you?
3. Do you sing in the shower? Car? If so, what do you sing? Favorite sing-a-long songs?
About the author:
Owner of JamericanSpice. Sharing my journey in the present, from the past or thoughts for my future. Mom of two who loves to travel and read and decipher people.