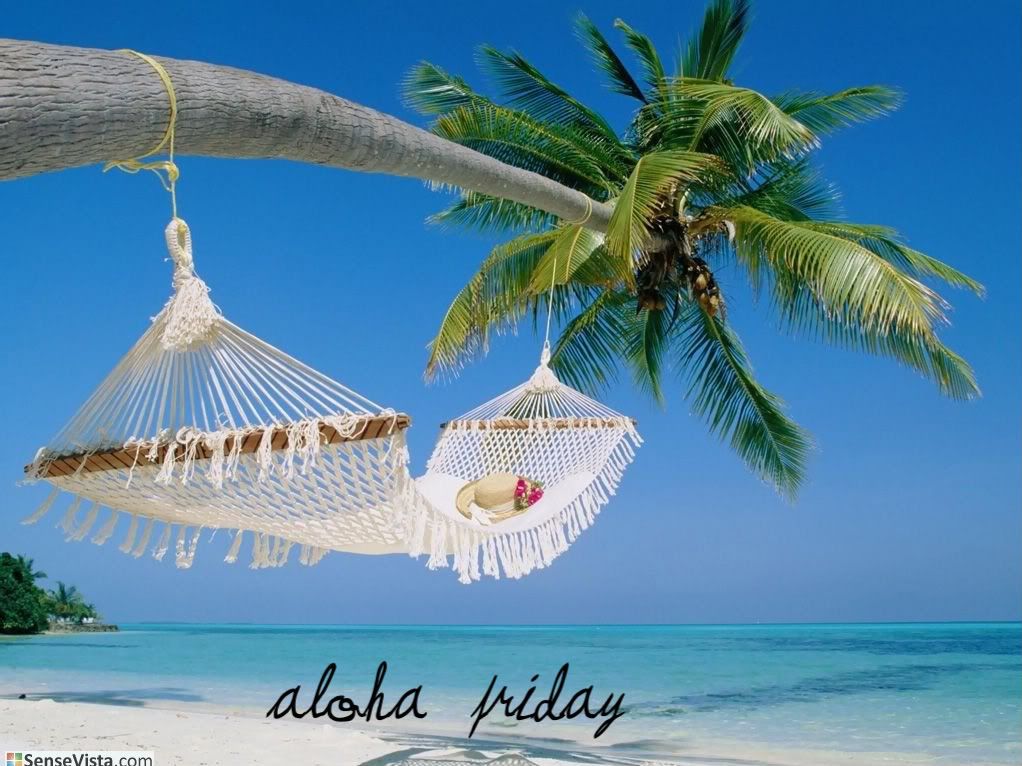 My Question:
How often do you drink coffee?
*******
I only drink it once on Sundays after worship because they have lots of it at the kitchen counter in the lobby. I've been craving coffee somewhat but don't really feel the need to start drinking it as yet and not only that I don't have a good machine to crank it out for me without the hassle. Maybe it will be a need when my son starts school?
HOW DARE THEY?!!!!!!---There's a site called Spokeo.com that's a new online phone book w/personal information: everything from pics you've posted on FB or web, your approx credit score, home value, income, age, etc. You can remove yourself by first searching for yourself on their site to find the URL of your page and going to the Privacy button on the bottom of their page to remove yourself
Kailani

says "In Hawaii, Aloha Friday is the day that we take it easy and look forward to the weekend. So I thought that on Fridays I would take it easy on posting, too. Therefore, I'll ask a simple question for you to answer. Nothing that requires a lengthy response."

If you'd like to participate, just post your own question on your blog and leave your link on

Kailani's

blog. Don't forget to visit the other

participants

! It's a great way to make new

bloggy

friends!
About the author:
Owner of JamericanSpice. Sharing my journey in the present, from the past or thoughts for my future. Mom of two who loves to travel and read and decipher people.