Twenty three years could not come between me and my mother. She lost me as a baby (long story) and found me 23 years later. It is an amazing story because she found me three months before I was about to leave my country permanently to become a citizen of the United States of America.
I still can't believe how amazing God is in all this sometimes. Just knowing my mother has healed an open wound in my heart. I know it has helped me in my life as a mother just to know her. We have since then built a bond and do have a good relationship.
Sadly she is far away in another country and I can't get to do the little things with her. I don't get to share my children with her. It hurts my heart to know my children are missing out on her love, on her life.
We do visit, but it is hard to do this because of not having the money to travel. All I can do is keep up contact by email, online and the phone when we can afford to.
I have dreams of her living down the street from me. I can dream. Life is always unpredictable.
I haven't entered my story because my mother live in a different country and I'm not sure I'd qualify for this venture.
And so this is why I wanted to share this with you.
Procter & Gamble, continues to celebrate moms everywhere with
"Thank You
Mom Reunions"
, a
nationwide contest
to reu
nite
Moms and their children
for
milestone family moments
like graduations and birthdays which they otherwise might have missed.
Each month
through November, P&G is providing the opportunity for
15 lucky Moms
to travel home to
share a memory
with family
.
Thank You Mom Reunions" will bring together 105 moms with their children, who are unable to do so on their own. (15 per month for a 10 month campaign.)
Since
Mother's Day
, participants have been submitting their stories online to be considered for a reunion with their Mom or Mother figure for the June contest. Thirty finalists have been selected and
voting begins NOW!
where consumers will choose the 15 winners.
Winners will receive a $1000 travel voucher and portable digital video camera to capture their reunion and are encouraged to share the video on

ThankYouMom.com

.
Deposit some tokens in the good karma piggy bank and vote for the person you think deserves to be reunited with their Mom for a special milestone event.

Click here to cast your vote

. You can only vote once a day, so keep going back to vote for your favorite. Voting ends for this period

11:59:59 ET June 30, 2010

.
One2One Network is a member of the Word of Mouth Marketing Association and fully support FTC guidelines regarding disclosure. I am involved in their P&G Thank You Mom campaign and my post is eligible for a gift card via random drawing by One2One Network.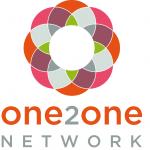 About the author: Owner of JamericanSpice. Sharing my journey in the present, from the past or thoughts for my future. Mom of two who loves to travel and read and decipher people.