Sometimes they come unexpected and hard. Leaving me gasping for air and my legs giving out from under me. I'm crying and my mouth is wide open and it feels like I need to scream but sometimes no sound comes out. Then I force myself to shut down.
Memories and Tears. They come in so many ways.
The husband is in his room with his computer.
The kids are playing all around the house.
I'm standing there washing dishes and making dinner and that's when it happens. Just out of the blue.
I think it has something to do with the sudden influx of all of them popping up on facebook and finding me and telling others they found me and sending me friend requests. They bring back the memories of those times.
I ask myself why did it have to be that way. Why did I have to go to bed hungry and afraid. Afraid that men would break in and rape me. Afraid that a fire would break out and no one would be able to rush down from the house up front in time to open the padlock on the grill/door and let us out. Afraid that there would be a flood and we'd already be in our graves because of that padlock that kept us in.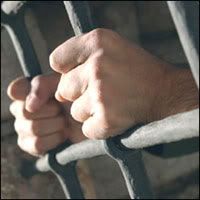 *Sadly, many years after I left, I was shocked to learn that there was indeed a fire that burned that orphanage to the ground. It suffocate me to think about it. I'm so glad no one was hurt badly. And I'm glad I was not there*
There are times when your worse fears do come through.
Why did I have to steal to have something to eat.
Why did I have to be a sprinter to ensure that I'd get my dinner and it was not eaten by other children. All of us, huddled around our plates like ferocious dogs, protecting our life source.
It doesn't taste good.
We know that rats (huge ones) and roaches lived in the kitchen and pantry/store room all night, yet we don't think of that. We are just happy to eat.
*The rat traps doesn't work, so we chase rats around the yard, in the kitchen, in the dorms, in the store room/pantry and catch them and extinguish them*
Being afraid to sleep. Another girl might stab me in my slumber because i didn't give them my food, or soap or pencil. Or because they are pissed that I stood up to them for another smaller child, or that I got the shower they wanted first.....
The memories come pouring in viciously and robs me of everything and I force myself to shut it all out because I will not lose control.
Once in awhile I'll howl in pain, but always afterward I just feel hallow, alone, cold.
I can't remember all the faces of the many girls I knew in the orphanages that I've stayed in, but the names always ring in my mind and I wonder where they are and what have become of them. I can sometimes hear the workers reeling the names off at roll call to ensure no one ran away or is missing, or hiding outside to run away when all was quiet. Or roll call to collect your soap and toothpaste and toilet paper and lotion for the month. Or roll call for......
But one by one they seem to be popping up on facebook and I am glad to see them. They are family. It's not really explainable. They just are because we've been 'there'. So it's like meeting again a long lost family member.
But right now I'm not handling something well. I'm not sure what is causing the pain. I don't even know why the memories makes me cry so much or feel so much.
I don't know.....
...He will wipe every tear from their eyes. There will be no more death or mourning or crying or pain, for the old order of things has passed away." Rev 21:4
About the author: Owner of JamericanSpice. Sharing my journey in the present, from the past or thoughts for my future. Mom of two who loves to travel and read and decipher people.