All the neighbors have political signs in their yards. We have the best signs! Two of them :)


I watched this rather interesting movie the other day. Is that really love? But surely it stirs something in me.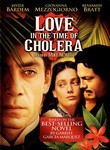 About the author: Owner of JamericanSpice. Sharing my journey in the present, from the past or thoughts for my future. Mom of two who loves to travel and read and decipher people.