It's freezing here. Every morning....most mornings I have to get up and thaw the ice off our car so I can take baby boy to school.
Cold juice and milk have turned to warm tea or milk or hot cocoa for the kids.
1. Do you prefer Cider or Cocoa?
2. Do you make any special drink this time of year for your family?
I prefer cocoa. Dh prefers cider I think. He is the only one who gets it and when I'm at the store and see cider, I think of him, but I don't get it. He also loves cocoa, so that's good :)
2. In my country we make a special drink called Sorrel. You can find the recipe here if you like.
Dh just got back from a country where the food is bland, so guess what I'm making for dinner? The man needs to be reminded of cajun flavor! :)
Red beans and rice it is!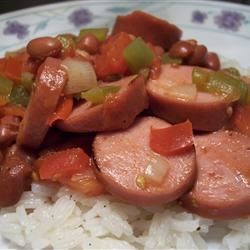 I am also joining in with Friday Follow. So if you happen to visit and follow me, I will definitely be returning the love.


About the author: Owner of JamericanSpice. Sharing my journey in the present, from the past or thoughts for my future. Mom of two who loves to travel and read and decipher people.