I'm surprise that it is so taboo to talk about sex on our blogs. Why? Aren't we all parents or in a committed relationship? Sex is apart of who we are.
Talking about sexual fun and health should not be taboo. It should be celebrated. We should be open to discuss sexual problems with our family and friends so we can all learn and also as parents be the voice that our children hear discussing sexual facts when it's time for them to learn.

As couples we sometimes want to find ways to spice up our romantic lives with our partners, which isn't always easy because we get bored and tired and busy with our family. EdenFantasys is a website with a wide range of sexual health information, toys, lingerie and other products to add adventure in any bedroom. Whether you are in for a lot or just a little change at a time, you get to choose and chances are you might just find something you like.
They also have a great community where you can voice your opinions or ask for help with whatever questions you might be having.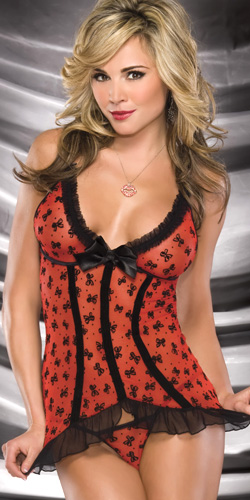 More information about EdenFantasys:
Our toys, books and other products have been chosen to appeal to people of all genders, ages and orientations.




We celebrate the fact that sexuality can be expressed in many ways.




We welcome everyone, with the goal of helping each person find a unique path toward sexual fulfillment. No matter who you are, you'll fit right in with our community.

We provide education about the topics of healthy sexual activity, safety regarding sexually-oriented products and much more. We want you to have the information to make informed choices about the products you choose and what you do with those products. Have you got a question about a product or some aspect of sexuality? Chances are, you can find answers on our site. If not, talk to us. Send a message to a community member. Our experts are just like you, but with hands-on experience with our products. We'll get you the information you need.

We believe that the safe, consensual expression of sexuality is a wonderful and and crucial part of human life. Unfortunately, it's a part of life that's too often been shrouded in unnecessary secrecy and shame. We strive to provide products, services and information that help you celebrate the powerfully positive affects of sexuality in your life -- with no judgment or embarrassment.
Packages are shipped discreetly. We promise that the package will look completely innocuous, rest assured that we use only plain boxes and a nondescript return address.

No unsolicited email or postal mail will ever be sent to you. Catalogs with half-nekkid folks? No way. Spammy emails that clog up your inbox? Nope. We just don't do it. We're confident that your experience with EdenFantasys.com will be so positive that you'll find your way back to us when you're ready to order again.
You can read more about EdenFantasys policy on their website.
Got a question you don't want to ask anyone face to face? or looking for a fun product? Why not head over and visit EdenFantasys.
I will receive a gift card for sharing about EdenFantasys. See my disclosure.
About the author: Owner of JamericanSpice. Sharing my journey in the present, from the past or thoughts for my future. Mom of two who loves to travel and read and decipher people.