Welcome again to Monday's Music Moves Me. Let's start our Monday's off dancing and and a light mood.
I hope your weather is as beautiful as ours were the past two days. I had all my windows open to get the toxins out! Whooo. LOVED IT!
Theme; Reggae or Hawaiian music
Thank you all for visiting. I'll drop by soon.
Enjoy the rest of your week.
The Shewbridges of Celebration, Florida

- Lori


The Cakeblast

- Larry H


So, here's the steps to this party.
First step: Run over to You Tube, (or wherever), and lock & load! Get your pick for the theme of the week. Upcoming themes are over to you left.

Second Step: Grab our "Monday's Music Moves Me" button (over to our right, right under mine)

Third step: SIGN THE LINKY - Dance (follow) your host/hostesses, and grab their buttons.

Final step: Start lookin' for a partner and boogie on down to her blog, and say hello, and tag (follow) her/him, and leave a nice comment. If you've been tagged (followed) be hip, and get on over there, and tag (follow) her back and leave a comment.


HERE'S OUR "SPOTLIGHT DANCE" COUPLE FOR THIS WEEK!
CONGRATS to our Spotlight couple!
Welcome to Meet Me Monday! Meet Me Monday is a weekly link-up hosted by Inspiring You To Save! created for socializing and to get new followers, subscribers, and readers. Every Monday a new linky will be posted.
Questions:

1. Crunchy or smooth peanut butter?
It depends on the mood. I just want it to be creamy enough so it doesn't tear up my bread.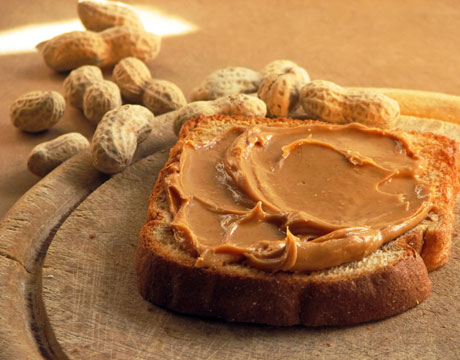 2. What is your favorite color Rose?
Since red is my favorite color. I'll take it in red please :)
3. Do you remove your shoes when you walk into your home?
Yes I do. See my lament? I think dirty shoes should not be worn in the home. Especially where there is carpet.
4. What is your favorite season?
Spring. It's perfect balance of warm. Not hot or cold. And oh the beauty of everything coming alive and budding and smells and ooooh I love Spring!
5. Approximately how many hours a day do you spend blogging?
It all varies. If I get to sit for 15mins, I'll probably try to go visit a couple blogs. But average is 2hrs. yes it is a time suck.
Monday Music Moves Me LINK UP Below:
About the author: Owner of JamericanSpice. Sharing my journey in the present, from the past or thoughts for my future. Mom of two who loves to travel and read and decipher people.