Welcome again to Monday's Music Moves Me. Let's start our Monday's off dancing and and a light mood.
I hope I can keep the music in my bones this week. My heart is going through so much struggles right now. And only time will tell what should be done.
Theme; Freebie (Post whatever music you like)
Thank you all for visiting. I'll drop by soon.
Enjoy the rest of your week.
The Shewbridges of Celebration, Florida

- Lori


The Cakeblast

- Larry H


So, here's the steps to this party.
First step: Run over to You Tube, (or wherever), and lock & load! Get your pick for the theme of the week. Upcoming themes are over to you left.

Second Step: Grab our "Monday's Music Moves Me" button (over to our right, right under mine)

Third step: SIGN THE LINKY - Dance (follow) your host/hostesses, and grab their buttons.

Final step: Start lookin' for a partner and boogie on down to her blog, and say hello, and tag (follow) her/him, and leave a nice comment. If you've been tagged (followed) be hip, and get on over there, and tag (follow) her back and leave a comment.


HERE'S OUR "SPOTLIGHT DANCE" COUPLE FOR THIS WEEK!
CONGRATS to our Spotlight couple!
Welcome to Meet Me Monday! Meet Me Monday is a weekly link-up hosted by Inspiring You To Save! created for socializing and to get new followers, subscribers, and readers. Every Monday a new linky will be posted.
Questions:

1. What is your favorite bagel flavor?

For quite awhile I loved cinnamon raisin, but now I'm loving the wheat and whole wheat with nutella spread
2. If you had an extra $100 right now, what would you spend it on?
I'm tempted to say food because we don't have any money right now and need groceries. But honestly I want to get myself a pair of earrings.
3. What is the last thing that you felt guilt about doing?
Shutting my room door and watching my favorite tv show
4. Soft serve ice cream or hand dipped?
Hand dipped it is and my favorite place to go is Coldstone. If only they had one here!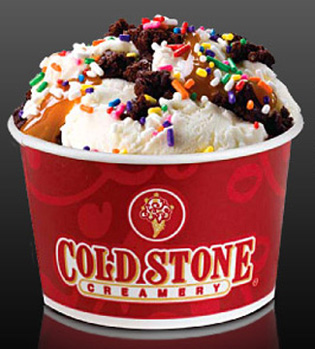 5. Are you allergic to anything?
Strawberries. I didnt know either until one day I dived into the delicious pile my MIL had washed and put out to dry and broke out in hives all over!
I still eat them, but only 3 or 4 at a time.
Monday Music Moves Me LINK UP Below:
About the author: Owner of JamericanSpice. Sharing my journey in the present, from the past or thoughts for my future. Mom of two who loves to travel and read and decipher people.