Standing at the doorway looking into my daughter's room, I take in the subtle changes that are happening. She has just received her new big girl bed. She can no longer fit in the toddler bed she received from our kind neighbor and has long outgrown her crib.
All this time the crib was still in one corner of her room where it was used for storage because it was broken.
Before putting in her new bed, we took the crib apart and removed it from her room and I kept asking my husband if we would be able to use it again but it seems unlikely.
I'm very interested in baby cribs right now. As a matter a fact, I'm very interested in all things baby.
I am at the point where I do want to have another child and I can feel myself preparing for this event in little ways.
I remember when we bought this first crib. My son was about six months and bursting out of his bassinet/playpen combo thingy. It was time for him to get a crib and we tried to find something strong but affordable. There were so many choices and I remember wanting so much to get one of the convertible cribs. The ones that I saw looked strong and I loved the wood finish. I could see in my mind how neat it would be to turn the crib into a toddler bed. But we just didn't have the money for such a stretch.
If I could have chosen a crib, without the hang up of our budget, the davinci kalani would be in the top choices on my list. I love the look of the crib and the finish and especially the years of usage I could get out of such a bed for my child.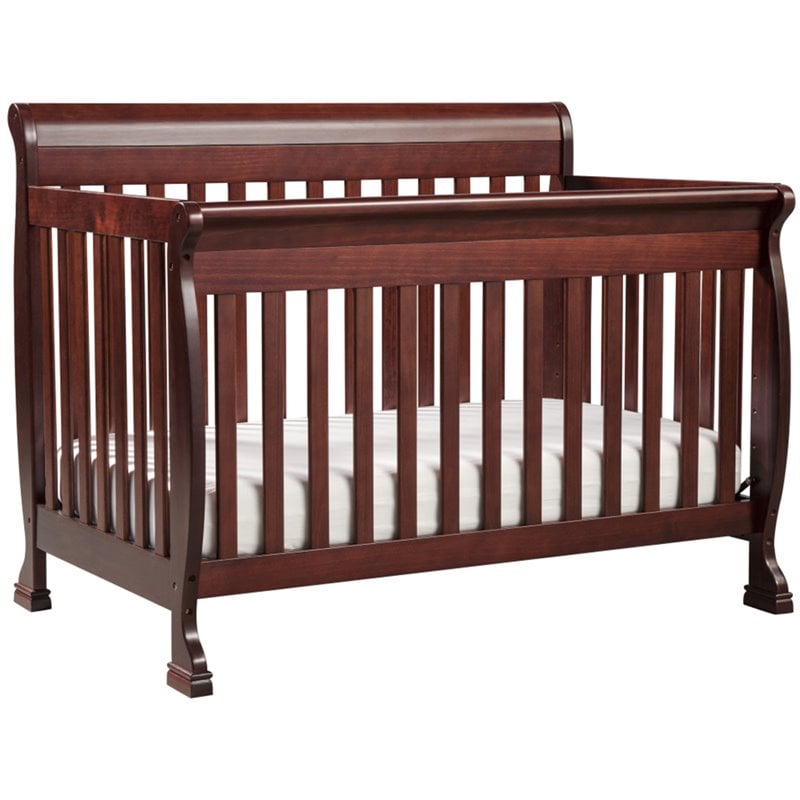 Since it's not yet time to make purchases, I'll just keep window shopping and bookmarking my favorite baby items until it's time to seduce my husband with my ideas of the ideal purchases :)
And for now I'll watch my daughter enjoy her new big bed with her delightful squeals each time she gets to run and jump into it and pull her blanket up tight.
One of the best things about her big girl bed is that I get to lay down with her now for awhile instead of laying on the ground beside her bed :) I love laying beside her at her bedtime and listen to her talk and talk and talk and it's amazing how much they know and remember and all the questions they have. And of course her voice is just beautiful. Yes. I'm enjoying the new bed just as my baby girl is enjoying it.
Tell me, do you have any experience with these convertible cribs?
About the author: Owner of JamericanSpice. Sharing my journey in the present, from the past or thoughts for my future. Mom of two who loves to travel and read and decipher people.