I don't have a phone that would use this trick, but I know lots of people are using smartphones these days to do everything and that includes blogging or blog hopping.

I learned about this neat trick on how to read blogs on your phone quickly on your mobile from Amanda over at Self Sagacity.

She shared an easy tutorial on how to do it and I grabbed it. I was able to do my button in just a few seconds!

Visit her blog when you can for great blogging tips and other interesting articles.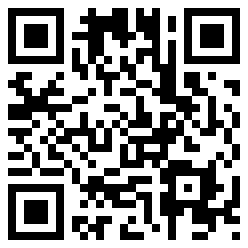 This bar code is very popular and you'll see it everywhere these days and it's on mail, coupons, pretty much everything! It is a smart way to promote your blog. And it makes it so much easier to read your blog.
What is the significance of using the QR Code?
No more keying in long URLs.

Send a SMS, phone number, or an ad quickly and discretely.

Going from site to site much faster by scanning.

Providing mobile users the QR Code for your site.

It is FREE!

To generate a barcode for your website / blog, or any url that you would like to promote. Follow the simple steps below:
Go to http://qrcode.kaywa.com/,

Choose URL, the first circle under QR- Code Generator

Put your URL for example: http://www.jamericanspice.com

Then choose the size. I chose S, to me it is big enough, but to everyone its own.

Click on Generate!

Look to your left, under the new image bar code. The image html code is in between the scrolling bars.

Copy that code and put in in your favorite place on your blog, or website.

When placing in your blog, go to add a gadget, choose HTML/JavaScript, and paste the code in the window, save. Voila`, you have generated a scanable bar code for your blog.
If you don't have a barcode reader, click on the green circle above right side and you will be taken to another window to download.
Thank you Amanda!
Have you seen this code around?
Do you have one on your blog? Or do you use this on your phone?
About the author: Owner of JamericanSpice. Sharing my journey in the present, from the past or thoughts for my future. Mom of two who loves to travel and read and decipher people.