Life is busy with schedules and only so much time for meal planning. So let me tell you about this great new product that saves time and add some variety to the menu!

Land O'Frost new Wrap Kits with meat and cheese! You can have it for lunch, dinner or just a quick after school snack!
You can also add anything you want with it. Salad, veggies and dip, or fruits or yogurt! Make it a meal in just a few minutes!

No thawing, or washing meat and hours of cooking!
The wraps taste very good too and my only complaint was the spicy! My kids do not like spicy :) I keep reminding them that they are Cajun babies and they have to get use to a little zing :)
When I made these for dinner and by the time I turned around, they were all but gone!!! I just wanted a photo to share!
Meat + Cheese + Tortillas! What more could you want. Top that off with some dessert later and dinner is sighing sweet!
The new wrap kits include everything you need to make five delicious and hearty wrap sandwiches and are available in four combinations:
Black Forest Ham and Swiss
Oven Roasted Turkey and Pepper Jack
Chipotle Turkey and Cheddar
Roast Beef and Cheddar
It is a meal in a kit and it's microwaveable (I did check for the bake option) which I tend to shy away from for dinner meals, but honestly, I'm very glad there are options like these for days when I just cannot muster the energy to make a meal and I'm all out having an anxiety attack. You see, if I don't make dinner, I'll feel so awful to the point of being sick. So bring on the kit to help mama out!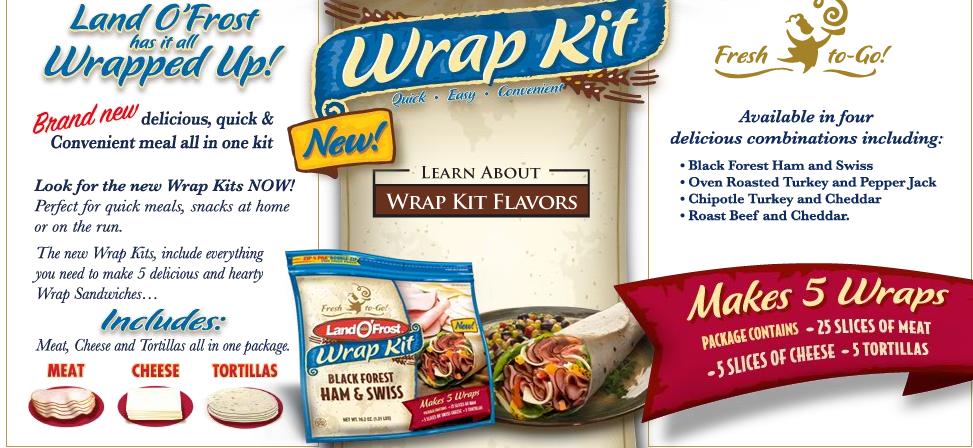 About Land O'Frost:
The largest privately held sliced lunchmeat brand in the country. Started by a Dutch immigrant in the 50's and continues to be lead by the Van Eekeren family is now led by the 3rd generation.
Land O'Frost will strive to be the most customer responsive company in every market we serve.
Land O'Moms is a community for moms created by Land O'Frost.
Land O'Frost makes great tasting lunchmeat and it is their goal to be a resource for moms beyond the grocery store. They understand the stresses moms face and want to help make life easier. At Land O'Moms you'll find easy recipes, snack ideas, articles from moms, games for your kids, nutrition information and much more!
You can visit them at
landofrost
LandOFrost Facebook
LandOFrost Twitter
JamericanSpice received one or more of the products mentioned above for free for evaluation purposes. Regardless, all opinions expressed are still 100% my own. I am disclosing this in accordance with the Federal Trade Commission 16 CFR, Part 255 Guides Concerning the Use of Endorsements and Testimonials In Advertising. JamericanSpice disclosure. Facebook is in no way associated or responsible for this feature.
About the author: Owner of JamericanSpice. Sharing my journey in the present, from the past or thoughts for my future. Mom of two who loves to travel and read and decipher people.