This book gives me the willies. I don't like critters too close, and this book makes them all UP CLOSE and PERSONAL! However I do love the birds and fishes and I must admit that I love the book!

The photos are huge and bold and WOW! You get to see the critters as they would be in real life. There are also the story of the critter, in the critter's voice and it makes it a lot more interesting for the reader, especially the kids!
I love the American Toad story:
"It's just not true: I don't give people warts when they touch me.
And that fairy tale about a princess kissing a frog...bah! It's rubbish!
Why wouldn't anyone want to kiss a toad?
Okay, so I might not be the most handsome critter, but I make a beautiful trilling call. I quietly eat all kinds of annoying insects. I stay out of the way, hiding in the leaves and dirt. And I don't make a big show of leaping like those frogs with their splashy dives. I humbly hop.
Hop. Hop. Hop."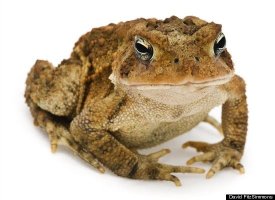 I love learning more about the critters. You don't always get the chance to read about critters and this books just makes it short and sweet and makes it a fun learning experience.
The kids LOVE it!
This book, Curious Critters will make a great gift, especially for the holiday coming up. And you will love their website!
http://www.curious-critters.com
There are coloring pages, word search (my kids LOVE word searches), other games, parent and teachers corner and they have a critter store!
Some of the fun things children will learn:
Can squirrels fly?
Why do frogs sing?
How much does a bat weigh?
When do crayfish grow new legs?
What do turtles and humans have in common?
Curious Critters has been awarded a silver medal in the 2011 Moonbeam Children's Book Awards. The Moonbeam Children's Book Awards recognize outstanding children's books and their creators. The Moonbeam competition encourages and celebrates life-long reading. Judges include educators, librarians, booksellers, and book reviewers.
In his children's picture book CURIOUS CRITTERS (November 2011, Wild Iris Publishing, hardcover, ages 4-8) photographer David FitzSimmons turns his camera on a variety of animals common throughout North America. CURIOUS CRITTERS presents stunning images of everyday animals, including a red flat bark beetle, an Eastern spiny softshell turtle, a spotted salamander, and many other intriguing creatures.
Each Curious Critter is photographed against a white backdrop, showcasing the animals' colors, textures, and shapes with precision and clarity. Along with each photo is a vignette, told from the critter's perspective, that educates and entertains. For example, a bush katydid explains her bubblegum-pink color, a poetic opossum opines upon her often-shortened name, and a far-from-modest black swallowtail butterfly lets readers in on her secret for avoiding predators.
When parents read CURIOUS CRITTERS with their kids not only will they have fun reading, but they also inspire in them a life-long interest in nature. Kids will want to swap TV and video games for a trips to the park or more time in the backyard. So, get ready to have a budding biologist on your hands!
About the Author:
David FitzSimmons is a freelance photographer and writer as well as a university professor. He photographs and writes for various magazines, including Outdoor Photographer, PopularPhotography, and Shutterbug, newspapers, and online publications, and his over-100 calendar credits include numerous titles by BrownTrout and Barnes & Noble. Curious Critters is David's first children's picture book.
A former high school English teacher, David has been in education for twenty years. He is a professor at Ashland University, Ashland, Ohio. David holds a Ph.D. in English from Ohio State University, with a specialty in narrative theory-investigating the components of storytelling-something that influences his photography and writing.
Visit David at:
www.fitzsimmonsphotography.com
Find Curious Critters on
Facebook
I received a copy of the book Curious Critters for free for evaluation purposes. Regardless, all opinions expressed are still 100% my own. I am disclosing this in accordance with the Federal Trade Commission 16 CFR, Part 255 Guides Concerning the Use of Endorsements and Testimonials In Advertising. JamericanSpice disclosure. Facebook is in no way associated or responsible for this feature or giveaway.
About the author: Owner of JamericanSpice. Sharing my journey in the present, from the past or thoughts for my future. Mom of two who loves to travel and read and decipher people.