I don't make it a goal to love my children more than I love my husband. Loving my children and my husband are two different loves. However one gets nurtured and more often reciprocated than the other.

I think this is an interesting article on the subject and I agree that if you want to have any semblance of a relationship after your children are moved on with their lives, then you need to have a strong marriage during their stay at home.

But while that is happening for some couples, most of us are struggling with how to have a good relationship apart from our children or around our children.
My husband and I are committed to our relationship. I've seen this during our seven years of marriage. We have been through A LOT and are still learning how to navigate a relationship. Right now the most important thing is that we respect each other and even when we are fighting, we do not resort to calling each other names or using cuss words at each other etc. But don't mistake me, I get loud! I will smash stuff, and then I'll do major silent treatment and I know many of you talk about how petty silent treatment is, but for me, it's good. It's the time when I get to calm down, think about what happened, if I need to apologize, follow up, or go another round.
I wish we had a cheering team. Like an older marriage couple or two, who would just be there with us along our marriage journey.
I'm kind of a realist. I don't expect constant gooey ooey feelings in our marriage, but I believe romance should never die and romance can be different for every couple. For me, right now, it would be seeing my husband take part in helping our household. Maybe every now and then getting the dishes done, or wheeling a vacuum. I don't want him doing chores like this all the time, but every so often would be great.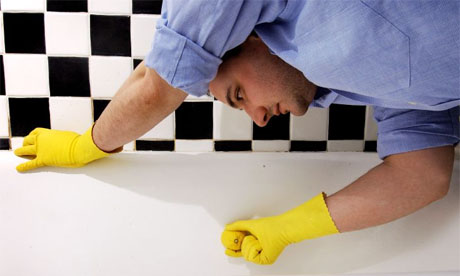 I am married to the best son (he has seven siblings) and I hope we can continue to work on our marriage and give it a strong foundation as the years go by.
If I can remember such wise advice like this from this couple married for
87 years
, then I can try to keep it going:
Everyone who plants a seed and harvests the crop celebrates together. We are individuals, but accomplish more together. Remember marriage is not a contest -- never keep a score. God has put the two of you together on the same team to win.
Do you love your children more than your husband?
What marital advice would you love to share? Something that has worked or is working for you.
About the author: Owner of JamericanSpice. Sharing my journey in the present, from the past or thoughts for my future. Mom of two who loves to travel and read and decipher people.