I'm not a twilight fan. I've not read or seen any of those movies, shows or books.

I was taken with this book. Then I found the author and read another and now I just HAVE to read all her books and they are free and if she ever has some for selling, I'll definitely be buying.

I LOVE these books!

Do you have a favorite series?
Do you own one of those reading gadgets? Nook, Kindle, etc?

You can find them free on Barnes and Noble or on her websites below.

https://sites.google.com/site/nickycharlesbooks/home/my-books



She was in there, he knew it. He'd been following her for weeks and knew every move she made. There'd be no escaping him. Time was on his side. "I'm waiting, Steph. I've been waiting a long, long time." Stephanie thought she was ordinary. Her life was stable, or at least it was until the stranger appeared. Was he the answer to her dreams or a nightmare?

Laws of the Lycans - book 1: The Mating


Elise had no idea when she came home that day that she'd end up mated to a complete stranger. A new Alpha and the need for an alliance between packs have made her a pawn. WINNER OF THE FPSSA - BEST ROMANCE and the SKOW - BEST VILLIAN

EXCERPT: She lay beside him, staring blankly at the ceiling. The deed was done. They were mated. It didn't matter that she had no love for him nor he for her. Political alliances were more important than feelings, or so she had been told. That fact was cold comfort right now as her heart broke within her.

Laws of the Lycans - book 2: The Keeping


Ryne Taylor was a sexy bad-ass Alpha set on establishing a new pack. Melody Greene was a journalism student researching his work as a photographer—or so she said. But could Mel really be trusted or had she stumbled upon his secret? And if she knew, could Ryne save himself and the pack he'd left behind without enacting a deadly ancient law known as The Keeping? A novel of paranormal romantic suspense. Sequel to The Mating. A SKOW winner for best M-rated romance.

Laws of the Lycans - book 3: The Finding


She discovered a dark secret, witnessed a murder and fled into the night fearing for her life. Three years later, Cassie is still hiding from her past, haunted by a dream lover and fighting to control a terrifying beast that seems to grow stronger each day. When Bryan, pack Beta, appears to claim her, Cassie is forced to face the truth of her existence. Innocence, betrayal, greed and love collide with ancient werewolf laws in... The Finding. Third book in The Law of the Lycans series by Nicky Charles.

Interact with the author and get more about future books on her facebook page
https://www.facebook.com/pages/Nicky-Charles/217412024968769

Do you have a favorite series?
Do you own one of those reading gadgets? Nook, Kindle, etc?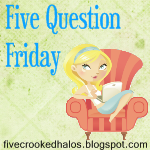 About the author: Owner of JamericanSpice. Sharing my journey in the present, from the past or thoughts for my future. Mom of two who loves to travel and read and decipher people.