A friend found it hard to come to grips with a crash that killed some people. She said, she cannot wrap her head around the fact that this is something God would want. She has questions. I believe it's perfectly fine for her to have questions.

I tell people all the time to have questions and ask them. There is no reason to believe blindly. You must know what you believe and why.

I told her that I don't think God wanted death on anyone, but it is inevitable that we will die. Just a matter of when and how. The how is what causes the most grief. Some people get a long time to say good bye. Others are taken away in terrible circumstances.
And while death of this body is inevitable. Not all of us will die and God has made provisions for life eternal.

I believe firmly that if it's not your time to die, you will NOT die no matter what the disaster. And I was surprise to find this in my inbox this morning as this is what we were discussing.

What are your thoughts on death?
2. Do you think you can prepare for it?


Job 14:5 – A person's days are determined; you have decreed the number of his months and have set limits he cannot exceed.

Job brings to our attention that even though we may act like we have a lot of time to live, much of that is blind optimism.
For many people it takes the death of a loved one to make us face that reality. Yet it is when we know that we will die someday that we can truly live, for death reminds us to live well while we are on this earth. You can't change the time that you will die, but you can change the way that you live today.
Today's commentary by Dave Whitehead, Senior Pastor, GraceNYC.org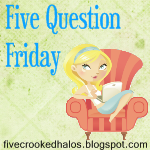 About the author: Owner of JamericanSpice. Sharing my journey in the present, from the past or thoughts for my future. Mom of two who loves to travel and read and decipher people.