Everyone chooses their comment forms differently.

Me. I want to choose one that my visitors will like so they will comment.

Which do you prefer:

Pop up comment form?
Embedded?
Or Full paged?

I have blogger, so you know I'm speaking about blogger.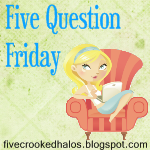 About the author: Owner of JamericanSpice. Sharing my journey in the present, from the past or thoughts for my future. Mom of two who loves to travel and read and decipher people.