What would you do for fun if you had to give up TV and electronics?


READ :)


I get losts in books.
Ride bikes with the kids.
Play any sort of ball games outside and inside.
Go to the park
Board games
Dance parties inside the house
Dress up with the kids.
Ahh such fun!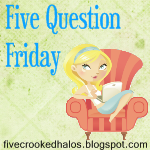 About the author: Owner of JamericanSpice. Sharing my journey in the present, from the past or thoughts for my future. Mom of two who loves to travel and read and decipher people.