When my son was six, I wanted him to join a team. I asked him if he wanted to play soccer. I didn't know of any other sports in our area other than football, so I only asked him about soccer. He said yes.

We signed up.

He is learning and he is loving it!

He mostly plays the goal keeper and his coach is depending on him to keep the goal secure in tough games. He does great. I'm soo proud of him!

Other times he gets to switch and play in the field too, which gives him the practice he needs to get better in the field with other players.

Today we won our fifth game in a row! Talk about excitement! They need a trophy! Gosh.


So:

1. Did you do a sport as a child?
2. Does your child/children do sports?

"The way a team plays as a whole determines its success. You may have the greatest bunch of individual stars in the world, but if they don't play together, the club won't be worth a dime." - Babe Ruth

Teamwork, the sweet taste of victory, and the bitterness of defeat are just a few of valuable lessons children can learn from team sports.

Don't miss your chance to win in the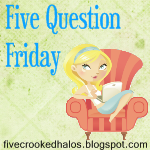 About the author: Owner of JamericanSpice. Sharing my journey in the present, from the past or thoughts for my future. Mom of two who loves to travel and read and decipher people.