When we were just married. We lived in an apartment across from Walmart. I would walk across the street to get groceries.
When baby #1 came. I raced across the five lane highway with the stroller to get groceries.

During this time I was practicing to get my driver's licenses.

I tried to get my license with baby #2 but the lady went apepoo and told me I should wait until I delivered. I could smack her.


I couldn't run across the street with two babies, a stroller and grocery bags anymore.

I eventually got my licenses and was soooo nervous and excited! But I still had to get across the street!

Haha.
It has been an experience.

My husband had the only car for work.
I now think he should have helped more with grocery shopping.
Apparently he hates shopping. Who loves it, unless it's for pretty shoes and clothes.

So I do all the shopping for groceries.


1. Who does the grocery shopping at your home?
2. Do you shop with a list?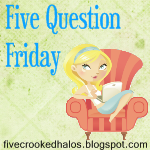 About the author: Owner of JamericanSpice. Sharing my journey in the present, from the past or thoughts for my future. Mom of two who loves to travel and read and decipher people.