I go to the store to buy cheese.
Back up. In my country, when I go to the store to buy cheese, there might be three options: new, one I've always bought, and one that I think I want to try. But here in America, I go to the store to buy cheese and I see a whole shelf with approximately 20 different type, style, packages etc of cheese to chose from and I just want to beat someone!

Cheese is Cheese!

An option of three is okay!

This makes me waste time in the store trying to read which is healthier, which is best for the budget, which will taste better, which one I should try, which one expires sooner, which one is mild, sharp, medium and what hell does all that mean!

O help me! It's cheese!


Yes I get an anxiety attack with having to choose from all these choices when I have to grocery shop!

I spend so much time having to make choices over one package of toilet paper, or oil, or soap, or omgm bleach! It's bleach!!! O help me!

Maybe that's why some men do not like to go grocery shopping.

So apparently by this statement below, I'm depressed. NO. I'm not depressed. I just need to beat someone or do taekwondo I'm just trying not to have a melt down spongebob style on aisle seven.

"The sheer number of options available—whether it's face cream, breakfast cereal, or appliances—can be overwhelming. That's not a problem for shoppers who pick the first thing that meets their needs, according to some psychologists. However, some people respond to choice overload by maximizing, or exhaustively reviewing their options in the search for the very best item. Research suggests that this coping style is linked to perfectionism and depression."

Do you struggle with the supermarket choice?
Do you order online and pick up in store for regular groceries? Is that an option where you live?


ATTENTION! TO OUR FOLLOWERS FOR MONDAY'S MUSIC MOVES ME!GREAT NEWS! COMING IN 10 WEEKS MORE WE WILL BE CELEBRATING 100 WKS. OF ROCK & ROLL AND MUSICAL FRIENDSHIP AND FOR THIS OCCASION XMASDOLLY HAS PUT TOGETHER A GIVE-AWAY. YOU MUST BE AFOLLOWER, PARTICIPATOR, WITH 4M's. Whether you have been or you start now. I'm still working on more prizes, but so far this is what I have to offer: GRAND PRIZE: Pending 1. $25 Gift CertificateEdenfantasys, 2. Plus Size Costume Center - $25 Gift Certificate 3. Pending WINNERS WILL BE CHOSEN BY RANDOM.ORG! WOO HOO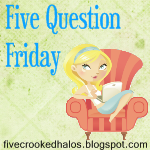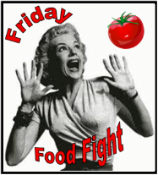 About the author: Owner of JamericanSpice. Sharing my journey in the present, from the past or thoughts for my future. Mom of two who loves to travel and read and decipher people.