I've taken showers most of my life. Maybe only two times a bath. I don't associate with bath. I love to just get in the shower, do my thing and get out. And no matter how I promise to treat myself to a bath, I never seem to remember! Maybe one day.

So my question is:

Do you usually shower or take a bath?
Do you use bar soap or liquid?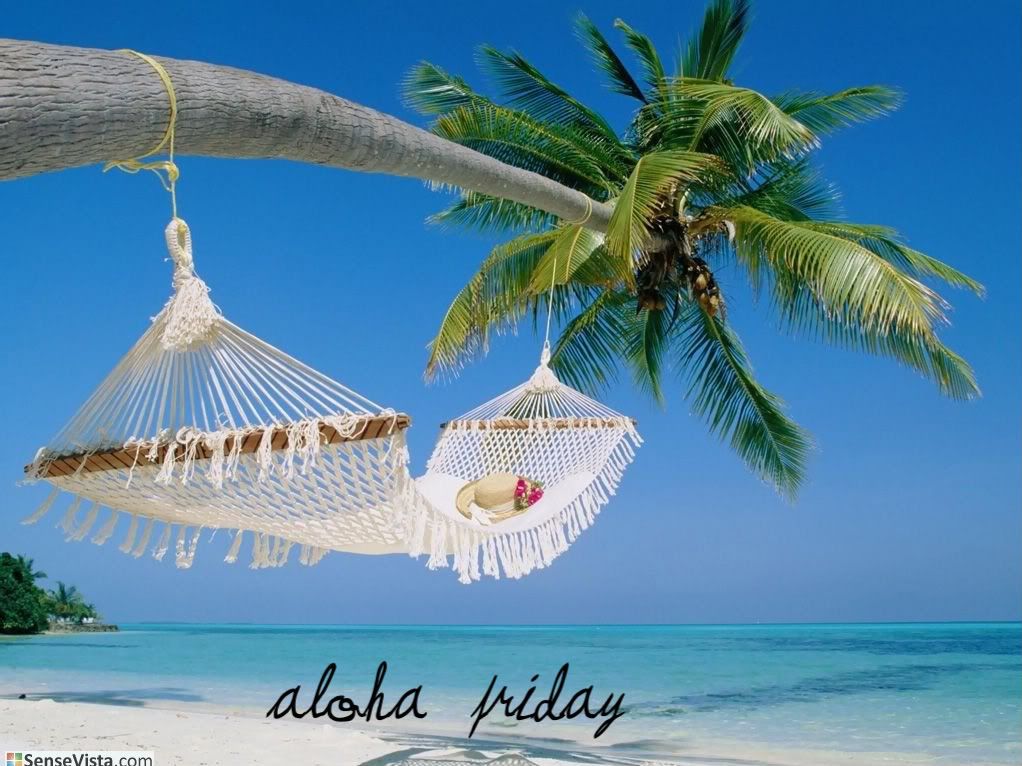 I'm still waiting for Kailani to be able to handle trivial things again. Until then please link up below so that I can visit you too.
Welcome to this week's edition of Aloha Friday. In Hawaii, Aloha Friday is the day that we take it easy and look forward to the weekend. So I thought that on Fridays I would take it easy on posting, too.
Therefore, I'll ask a simple question for you to answer. Nothing that requires a lengthy response. If you'd like to participate, just post your own question on your blog and leave your Aloha Friday post link below. Also, please consider linking back to this post so that others can join in, too!
Don't forget to visit the other participants! It's a great way to make new bloggy friends!
And our sillies for the weekend :)
And the sillies :)
I found this over at Stacy's. I think it hilar!
Baby fixing Stroller with his tools
Laziness Award
Backseat Drivers License
Outstanding
Colette is a busy mom of 2 kids focusing solely on being a mom. She hails from the Caribbean and now balances the full life of being a SAHM and dabbling in odd jobs to help around the home. She enjoys sharing her memories, hopes, food, travel, entertainment, and product experiences on her blog. Please read my
disclosure

Tweet