My friend just share photos of her son getting his handbook to study for drivers Ed. He will begin learning to drive, taking the test and all that comes with such a huge responsibility. He is fourteen years old.

I realized that I will never have that phase where I was a teen and had my parents allow me to learn to drive and getting my first time with a vehicle alone etc, but such is life.

How about you? Do you remember your first time learning to drive?
Was it at school in Drivers Ed or with a family member?
Were they good teachers?

I learned to drive at age 26 I think. I was pregnant with my second child and it was no longer safe to run across five lanes of traffic to get to the store, nor was it feasible to keep waiting for my husband to take me on errands after work. I had to drive.

You hear talk of not allowing a spouse to teach you, but my husband was a very good teacher and very patient and VERY BRAVE! haha. I mean he allowed me to drive him and our son around the community! Well it was mostly just to the parking lot and back, but it was jarring for me.

I went from 2mph in the parking lot to being able to just whiz around town now, and get annoyed at slow people and even more annoyed at slow people in the left lane :)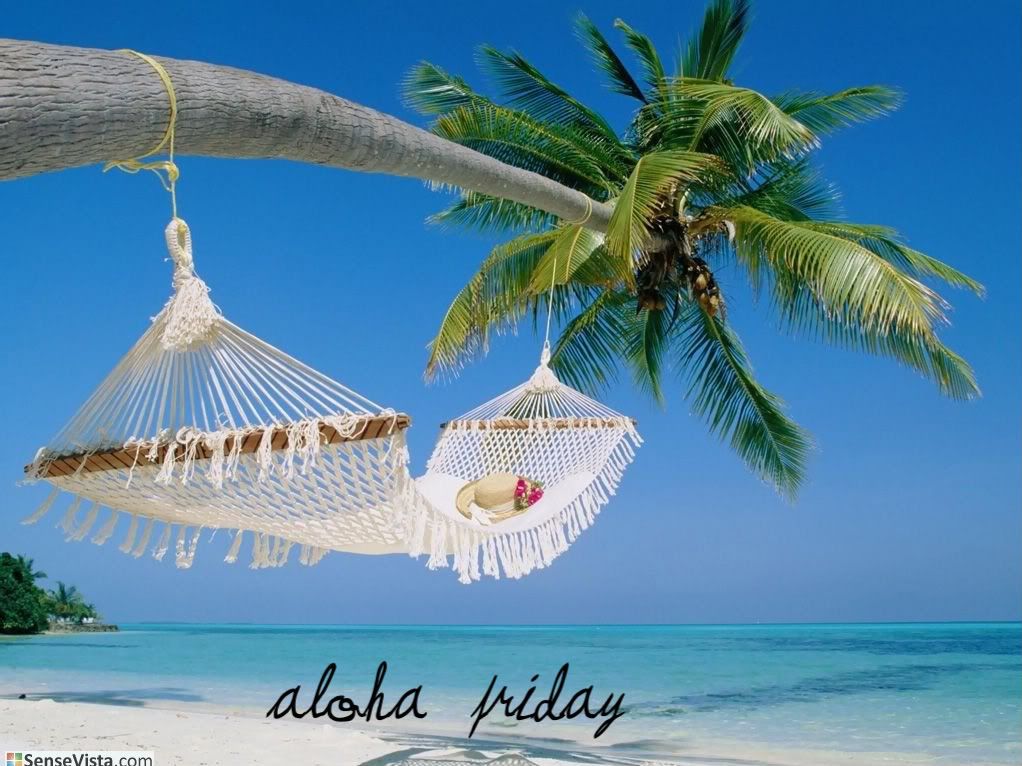 I'm still waiting for Kailani to be able to handle trivial things again. Until then please link up below so that I can visit you too.
Welcome to this week's edition of Aloha Friday. In Hawaii, Aloha Friday is the day that we take it easy and look forward to the weekend. So I thought that on Fridays I would take it easy on posting, too.
Therefore, I'll ask a simple question for you to answer. Nothing that requires a lengthy response. If you'd like to participate, just post your own question on your blog and leave your Aloha Friday post link below. Also, please consider linking back to this post so that others can join in, too!
Don't forget to visit the other participants! It's a great way to make new bloggy friends!
And our sillies for the weekend :)
Gangsta pants
Kitty Mittens
Scared kitty
We all have our story? Can you tell yours?
I'm getting there
Colette is a busy mom of 2 kids focusing solely on being a mom. She hails from the Caribbean and now balances the full life of being a SAHM and dabbling in odd jobs to help around the home. She enjoys sharing her memories, hopes, food, travel, entertainment, and product experiences on her blog. Please read my
disclosure

Tweet