We visit the library every Friday after picking the kids up from school.
It's our thing.
If it gets thrown off, I feel weird.

We LOVE books.
The kids get tons and sometimes I think I need five bags for everything!

We get a few movies too while I'm there. I read from my Nook so I usually peruse the books on sale to see if there is anything I can't leave behind. But then again, we are talking about books. I can get rather obsessive over a book.

Like I am right now. I feel keenly that I should have bought that book that I left behind and I'm going to keep going and looking at it until I buy it.

After all, 'tis only 25cents :)
WHO CAN BEAT THAT?!

I bought these three books when I was there last.

1. So Long Insecurity - Beth Moore.

I definitely need this one. You have no idea how hard I've struggled with being insecure about everything!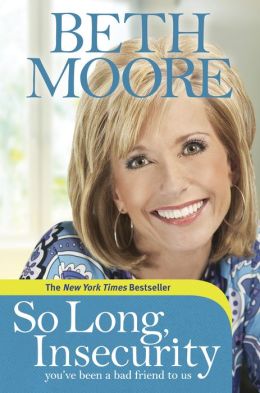 2011 Retailers Choice Award winner!
Perhaps one of the biggest issues all women face is their own insecurity. Beth Moore, one of today's most admired and trusted Christian writers, wants women to be free from the insecurity trap. So Long, Insecurity will strike a chord with women everywhere, as Beth speaks truth into the lives of readers, showing them how to deal with their innermost fears, rediscover their God-given dignity, and develop a whole new perspective—a stronger sense of self. Women of all ages and backgrounds will resonate with this message of security and discover truths that will free them emotionally and spiritually and lead them to a better life as they walk with God.
2.
The Purpose Driven Life - Rick Warren
I've heard much about this book but during the hype I didn't buy it or read it. And here it was at the library for 25cents :)
Did I mention how much I LOVE my library?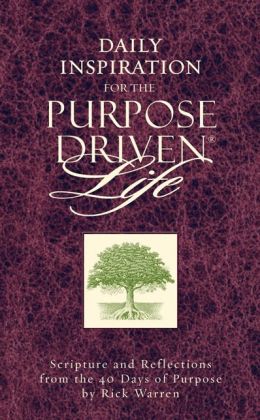 With over 1,000 Scriptures outlining each day of the 40 Days of Purpose, this book is a wonderful reference. Winner of the Retailers Choice Award.
3. Love & Respect - Dr Emerson Eggerichs
I remember this book from either a bible study or somewhere, but maybe I could read it again, on becoming the best me.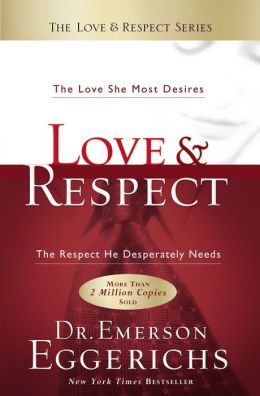 A Marriage Book with a Difference!
A Revolutionary Message
"I've been married 35 years and have not heard this taught."
"This is the key that I have been missing."
"You connected all the dots for me."
"As a counselor, I have never been so excited about any material."
"You're on to something huge here."
A Simple Message
A wife has one driving need—to feel loved. When that need is met, she is happy.A husband has one driving need—to feel respected. When that need is met, he is happy.When either of these needs isn't met, things get crazy.
Love and Respect
reveals why spouses react negatively to each other, and how they can deal with such conflict quickly, easily, and biblically.
Do you visit your local library?
What are you reading or want to read?
For more Wordless/Wordful Wednesdays check out Judy's Thoughts and
5 minutes for moms
,
and
Parenting by Dummies
and
Go Graham Go
and
Stacy Uncork
ed.
Colette is a busy mom of 2 kids focusing solely on being a mom. She hails from the Caribbean and now balances the full life of being a SAHM and dabbling in odd jobs to help around the home. She enjoys sharing her memories, hopes, food, travel, entertainment, and product experiences on her blog. Please read my
disclosure

Tweet