I don't quite have a system as yet, but I know that if my children come upon bullying directed towards them, I'll be on it like white on rice until the situation is resolved. I'm not raising children who will bully other children and so I will defend them at all cost because bullying is very detrimental to a child...even adults.

If my child should bully another child, Lord help them! Because they have to come home to mama. Let's face it, kids are kids and they behave quite differently when they are away from home and under pressure.

Of course I'll be rational and have meetings and the likes, but I'm not liable to sit and listen to all sort of politics that doesn't help the situation.

Have you had to handle girl bullying while in school?

With that, I want to introduce you to Finding Kind.

In February 2009, two young women, Lauren Parsekian and Molly Thompson joined forces having both been affected by female bullying throughout their youth and decided to create change by giving females a platform to speak out about this universal experience. What began as an idea for a documentary about girl-against-girl bullying, ultimately became Kind Campaign, an internationally recognized movement, documentary, and school assembly program based on the powerful belief in KINDness that brings awareness and healing to the negative and lasting effects of girl-against-girl "crime."
In this endearing documentary, a pair of best friends (who happen to be queen-bee pretty girls, but no matter) travel the country speaking with middle and high school girls about their pain and the pain they've caused others. It's a sweet, earnest addition to the current anti-bullying movement. A few confessional scenes—little girls in braces pouring their broken hearts into the camera—will stick with you. LINDY WEST (the Stranger)
About Filmmakers:
Lauren Parsekian (Director/Writer/Producer)
Lauren grew up in Laguna Niguel, Orange County, and currently resides in Los Angeles. The way girls treat each other has had a lot of significance in Lauren's life. Finding a way to stop girl bullying in schools across America has been an important Issue for as long as she can remember.
All of the careers she has considered have been with one common goal in mind: to foster awareness of the emotional, verbal, and physical abuse within female relationships. Lauren was one of the "popular girls" in middle school. But after the clique turned against her, school became a source of stress, depression, and even frequent thoughts of suicide.
Through high school and college, Lauren witnessed the same kind of "mean girl" behavior around her. As a film student at Pepperdine, Lauren realized the enormous good documentaries can do and decided to apply her passion for film to this issue and make a documentary about the way girls treat each other and the way it affects us.
Lauren is scheduled to marry actor Aaron Paul ("Breaking Bad") in May, 2013.
For me, the hardest time was middle school. It's a funny thing to think about, because ten years later, I can still vividly recall every terrible memory from that time of my life. I truly hope that the message of Kind Campaign speaks to you, and that you know how special you are. I know it's extremely hard to be a girl. It's hard for ALL of us. However, I have confidence that through Kind Campaign we will all come together to create a community and an awareness that will change this problem.
Don't stop until you get to the band of brothers bikers. They tell the truth about what it means to have friends, brothers who are not of blood.
That older man spoke the truth. Women rarely have friends. Girls rarely do. As we grow up, we are defending our innocence and often failing. We have many pals/acquaintances, but not a deep and sustaining relationship that builds and holds. Why? Why are we so vicious against each other?
Molly Thompson (Producer)
Molly grew up In Dallas, Texas before moving to California to attend Pepperdine University to study acting and film/television production.

Molly's negative experience with girl bullying occurred in high school. Ostracized by a group of girls, she feared answering the phone, going to school, and felt a terrible loneliness. A small core of loyal friends stuck by her, and the year ended on a note of healing and forgiveness.

Molly has always had a passion for helping others and for the way film affects people and can inspire them to action, so when Lauren approached her to collaborate on a documentary about middle school bullying between girls, Molly agreed.

While working together on Finding Kind, Lauren and Molly saw how open women and girls were about sharing their experiences. They realized that this is an issue that affects females of all ages, and they were inspired to launch a movement to spread the word of kindness.

Kind Campaign is the result of that moment of inspiration. Molly is thrilled to shed light on this serious issue and unite women and girls together under an umbrella of kindness. She considers herself very lucky to be working with such a close friend on a project she loves, evidence of the power of female friendship.


I have been extremely touched and inspired by the reaction to Kind Campaign and "Finding Kind." It is a testament to the serious effects of this Issue and the need for change in the way we as females treat each other. Being ostracized, criticized, or ridiculed should not be considered a rite of passage, and it doesn't have to be this way.
About IndieFlix
IndieFlix is a community of independent filmmakers and fans. Through its membership-based streaming service, IndieFlix helps filmmakers translate artistic vision into commercial success, and gives film lovers access to high quality independent films not otherwise available. IndieFlix's mission is to champion filmmakers, rethink traditional approaches to distribution, and celebrate the artistry and impact of independent film.


Co-founded by filmmaker Scilla Andreen, CEO of IndieFlix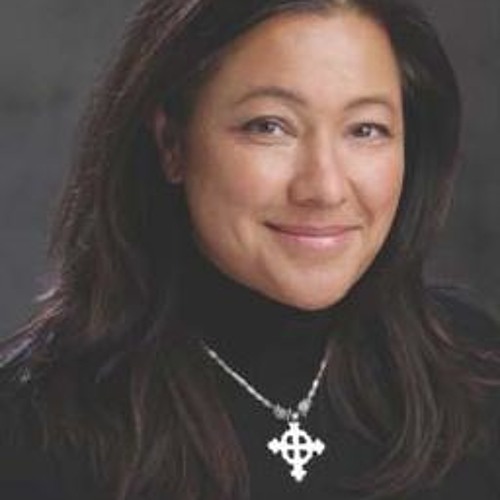 Connect with Finding Kind
All information and photos from
IndieFlix
I received a 3-months subscription code to visit and learn more and share about IndieFlix.
Colette is a busy mom of 2 kids focusing solely on being a mom. She hails from the Caribbean and now balances the full life of being a SAHM and dabbling in odd jobs to help around the home. She enjoys sharing her memories, hopes, food, travel, entertainment, and product experiences on her blog. Please read my
disclosure

Tweet