And I'm not just talking about spiders. There are lizards, roaches, and all the other creepy crawlies that comes inside your home.

I tell ya. I do not want to be brave. I want to run away and hide. But I have kids and because I'm the one home most of the time, I have to take care of the problems because the kids are already running and screaming, about to convulse! My gosh you should see my son!! He is 8! My 6 year old daughter is usually the one comforting him. "Come on D, it's okay, the bug is all gone now." It's sad and funny at the same time.

I would hope the man would do more of this bug thing, but he is rarely home. And when he is not working he is away doing his own business.

So I pretend to be brave for my loves.

Once I shooed a lizard out the door. It was inside for a few days and I'm sure it was happy to smell fresh air in that direction.

I had killed one before because I was scared and I cried for it. I never wanted to do that again. I just don't want them to jump on me.

Now if it's a roach, spider, other flying or creeping bugs, it's all out war! And no one can sleep until the one we saw creep no more.

I feel bad. I do. I keep thinking God made them for a purpose, but could they just stay outside. Plus spiders can be deadly, roaches are nasty and etc etc.

Plus I feel if even one got away, it is going to tell all their friends and come ambush me later or whenever. NOPE. I'm a screaming maniacal hunter-down smasher!

Are You A Squisher Or A Trap-and-Releaser?


We've been missing Aloha Friday. If you are missing it, then do hang out with
Pamela
- and I and we'll visit y'all too.
You can also take part in Amanda's Two Question Thursday which is going strong many years now.

We'll continue in honor of Kailani's fun rules:
"Welcome to this week's edition of Aloha Friday. In Hawaii, Aloha Friday is the day that we take it easy and look forward to the weekend. So I thought that on Fridays I would take it easy on posting, too. Therefore, I'll ask a simple question for you to answer. Nothing that requires a lengthy response. If you'd like to participate, just post your own question on your blog and leave your Aloha Friday post link below. Also, please consider linking back to this post so that others can join in, too! Don't forget to visit the other participants! It's a great way to make new bloggy friends!" – Kailani
For more Wordless/Wordful Wednesdays check out Judy's Thoughts and
5 minutes for moms
,
and
Parenting by Dummies
and
Go Graham Go
and
Stacy Uncork
e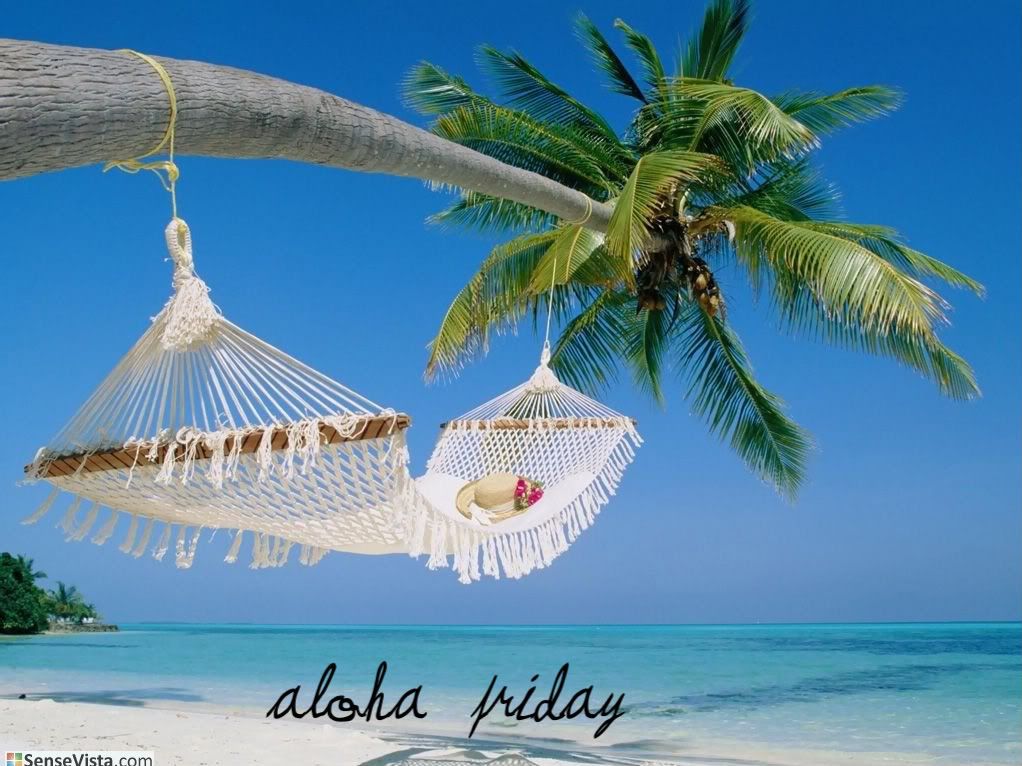 Colette is a busy mom of 2 kids focusing solely on being a mom. She hails from the Caribbean and now balances the full life of being a SAHM and dabbling in odd jobs to help around the home. She enjoys sharing her memories, hopes, food, travel, entertainment, and product experiences on her blog. Please read my
disclosure

Tweet