In early August the we traveled to Montana for my husband's sister's wedding. He decided we would go a few days early and get to see Yellowstone and some of the places he lived as a child.

Yellowstone is definitely beautiful and I wish I felt better to enjoy the view. Seems I was most miserable the whole trip.

We walked the trail a little to see the lower/upper falls
I had heels on. I didn't expect to be out walking.
The man decided I needed a pair of walking shoes, so we dropped by K-mart for a cheapie on sale. I'm used to cheapies, plus I always take care of my things so cheap or expensive, they will last. Unless they are really just not made well.
He intended for more walking so that was a must. Of course I don't mind walking. I mind when a trip is simply no fun at all. I did try to adjust my attitude moment by moment, but it was a feat for the ages I tell you!
I'm however very glad the kids got to have this experience.
Have you been able to visit Yellowstone National Park?
We've been missing Aloha Friday. If you are missing it, then do hang out with
Pamela
- and I and we'll visit y'all too.
You can also take part in Amanda's Two Question Thursday which is going strong many years now.

We'll continue in honor of Kailani's fun rules:
"Welcome to this week's edition of Aloha Friday. In Hawaii, Aloha Friday is the day that we take it easy and look forward to the weekend. So I thought that on Fridays I would take it easy on posting, too. Therefore, I'll ask a simple question for you to answer. Nothing that requires a lengthy response. If you'd like to participate, just post your own question on your blog and leave your Aloha Friday post link below. Also, please consider linking back to this post so that others can join in, too! Don't forget to visit the other participants! It's a great way to make new bloggy friends!" – Kailani
For more Wordless/Wordful Wednesdays check out Judy's Thoughts and
5 minutes for moms
,
and
Parenting by Dummies
and
Go Graham Go
and
Stacy Uncork
e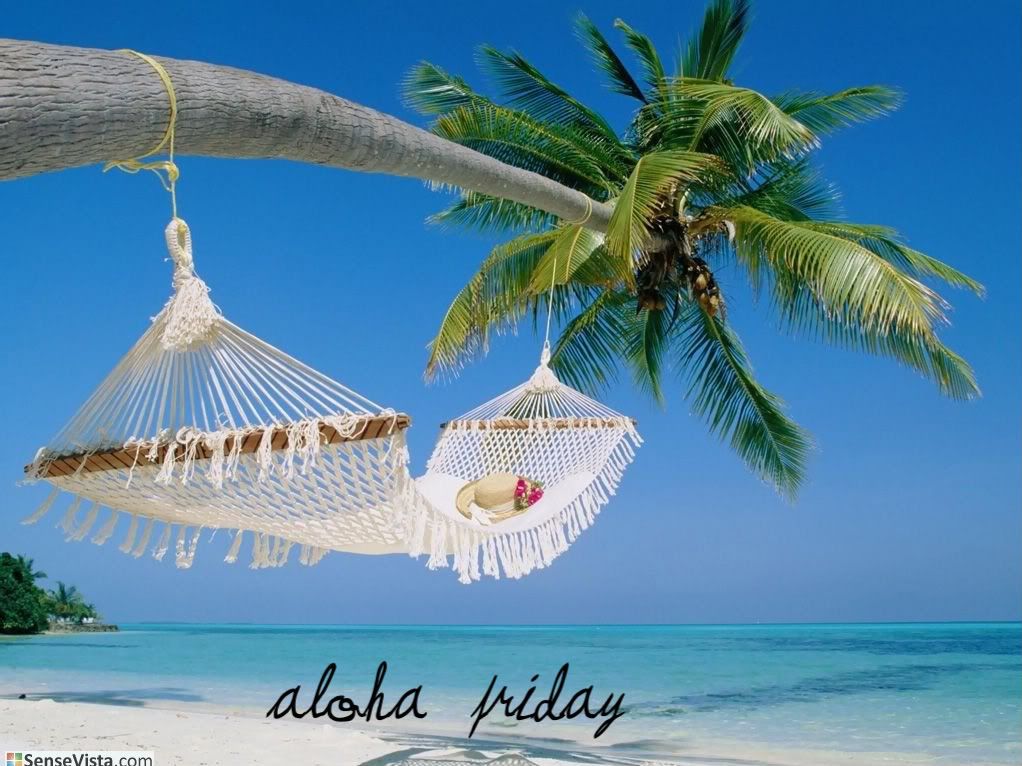 Colette is a busy mom of 2 kids focusing solely on being a mom. She hails from the Caribbean and now balances the full life of being a SAHM and dabbling in odd jobs to help around the home. She enjoys sharing her memories, hopes, food, travel, entertainment, and product experiences on her blog. Please read my
disclosure

Tweet