I've been to quite a few parties and there were no music! Maybe this is how Americans do it, but in my country, wherever there is a party, you'll know! Because there will be music! And with music, you stay and dance even when the food is all gone!

Welcome to the party and come on and dance with me!



My name is Colette. Call me Callie if you desire. I have many names :) Even "Mommy." And because I haven't gotten used to talking about myself as yet, I'll just share 7 things about me. See? quick and easy.
1. I love to dance. I dance alone. With my kids. And if my husband would allow it, I'd fall in love with him even more :)
2. I love music. I get MUSICK drunk when I begin to listen to the tunes. You can see me sharing on our
music meme every Monday
. Come on join us if you wish.
3. I love my children. They are indeed blessings and have shown me a glimpse of love and forgiveness. I would also love to have 5 children.
4. I stay up too late at nights. Sometimes until 3am or 4am and then have to rise again at 6am to get kids fed and off to school on time. But hey, why not enjoy youth that is so fleeting.
5. I wish my mother could see me being a mother.
6. I love to read. I think I read fast, but I know I read slow. I take my time to enjoy a book. The book I'm reading right now is from a favorite author of mine: Betrayed: Days of the Rogue by Nicky Charles. She is a great writer and her books are free. All she ask is that if you wish to donate, then give to a charity. Isn't that awesome?! You can learn more and find the rest of her books
here
.
I should say I'm re-reading this one so I can do a review and have fun being part of her street team. She has a new book coming out in May which would be book #2 to this one and that will be the first book she'll be selling. I can't wait for #2!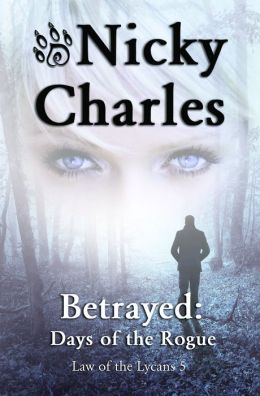 7. I am a journeying Christian and I'm trying my best to live out loud.
You can learn more about me and my blog
here
.
I hang out all over the place:

Are you in the
party
? Leave me a comment. I'll come visit you and follow back.
More about
My Life
,
My Family
and
Faith
.
Don't forget to check out the awesome
Giveaways
on the sidebar!
Colette is a busy mom of 2 kids focusing solely on being a mom. She hails from the Caribbean and now balances the full life of being a SAHM and dabbling in odd jobs to help around the home. She enjoys sharing her memories, hopes, food, travel, entertainment, and product experiences on her blog. Please read my
disclosure

Tweet