If I was with my mom this special day, it would be wonderful.

I don't get to see my mom, but if I was with her, I'd wake up and make her breakfast and then just hang out having a bible study or whatever fun discussion. Maybe even go through old photos so she can laugh at my tushie :)

We might stop somewhere for a quick to go lunch and then walk on the beach with our feet in the water, find a tree to sit under and watch people. Yes watching people is quite the entertainment :)

I'd either want to cook her dinner or if I can afford it, get her all dressed up and take her to a fancy fmancy restaurant :)

Then to a movie whether home or theatre. It will always be here choice of where she wants to be.

But I'd spend the day, just hanging out with my mom. And it would be wonderful, just because I'm with her, sharing her life.

Do you do anything special with your mom on the special day?
Do you just send a card? Flowers or go hang out with her?


What's your favorite thing to do with your mom?



And if I'm going to give her flowers, she'd definitely be getting orchids :)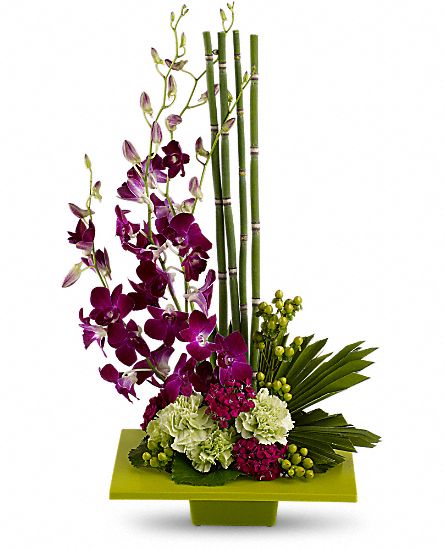 I"m an orchid girl.

Here are 7 date ideas to do with your mom

1 Splurge
If you can afford to get a hotel booked for the day, then do so and both of you enjoy the pampering and amenities

2. Beauty Walk
If the hotel wont work out, then book a spa day and enjoy being pampered.

3. Nature Walk
If you love the outdoors then go for a picnic. Begin with a hike, run, enjoy either the sunrise or sunset or both together. If it's a hot day and you can end with a beach dip, then yay!

4. Faith Walk
Find a church or just a special time to discuss your spiritual journey together. This can be combined with your picnic or spa day.

5. Money Walk
Go shopping. What is more fun! Even if it's window shopping. Buy something if you can. Try on outfits you would never think of buying.

Go home and soak those tired feet in home baths and have dessert and tea together.

6. Food Walk
Cook something together and enjoy it!

7. Fun Walk
Find music at home or away and dance. Just dance!

However you celebrate, just remember it is not about the gifts and the media hype. It's about sharing precious time and thought with the mother God has given you.
So go ahead and plant new and good memories!



I'm entering to win this giveaway on Teleflora to win some cool gifts for moms.
Try out for your chance to win! Ends May 10

Not a sponsored post.

Colette is a busy mom of 2 kids focusing solely on being a mom. She hails from the Caribbean and now balances the full life of being a SAHM and dabbling in odd jobs to help around the home. She enjoys sharing her memories, hopes, food, travel, entertainment, and product experiences on her blog. Please read my disclosure



Tweet