"What really knocks me out is a book that, when you're all done reading it, you wish the author that wrote it was a terrific friend of yours and you could call him up on the phone whenever you felt like it. That doesn't happen much, though."
― J.D. Salinger, The Catcher in the Rye

Alas technology has made this soo much easier. Now we can chat live with our favorite authors!

Who wants to talk now though? Let's just enjoy Just Desserts with Tawdra! :)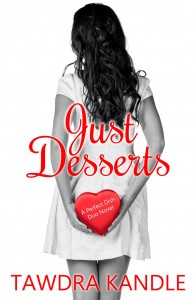 Available now!
When her friend Julia needed help forming a revenge plan against her ex-boyfriend, Ava was happy to lend a hand. She never expected that in the course of making Liam pay, she'd be the one to fall hard. . .for the one person who was absolutely off-limits. Crushing on the guy who humiliated her best friend is definitely against the girl code. Besides, Ava has goals. Her life is all about graduating with honors and landing the perfect job. And Liam Bailey—sweet-talking, complicated son of a well-known local politician—isn't part of those plans. But Liam doesn't give up easily. And he doesn't intend to let their friends' opinions, his parents' disapproval or Ava's past get in the way of what he wants—Ava's heart.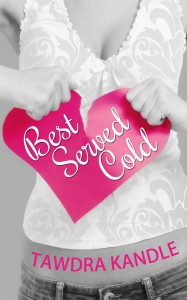 And don't miss Book 1 of A Perfect Dish Duo: Best Served Cold
On sale for a limited time only!
Visit Tawdra at her website. . .
And sign up for her newsletter!
Tawdra Kandle has been a writer since the invention of the pen. Her first published work appeared in Child's Life magazine when she was 13. After a brief, thirty-year hiatus, she published a young adult quartet, The King Series. More recently, she's released contemporary and paranormal romances in both the adult and New Adult genres. Tawdra lives in central Florida with her husband and children, of both skin and fur types. And yes, she has purple hair.
Colette is a busy mom of 2 kids focusing solely on being a mom. She hails from the Caribbean and now balances the full life of being a SAHM and dabbling in odd jobs to help around the home. She enjoys sharing her memories, hopes, food, travel, entertainment, and product experiences on her blog. Please read my
disclosure

Tweet