I usually include something for my pets in the gift guide. It's a small one, but I know that I prefer to add only products that I use and have experience with.

Now the pet pampering, how do you pamper your pets? Do you purchase gifts for your pets, take them to the pet spa? How do you do it?

Share with me and also take a look see at the survey we did about holidays and pets and shopping.

How much would you spend on your pets?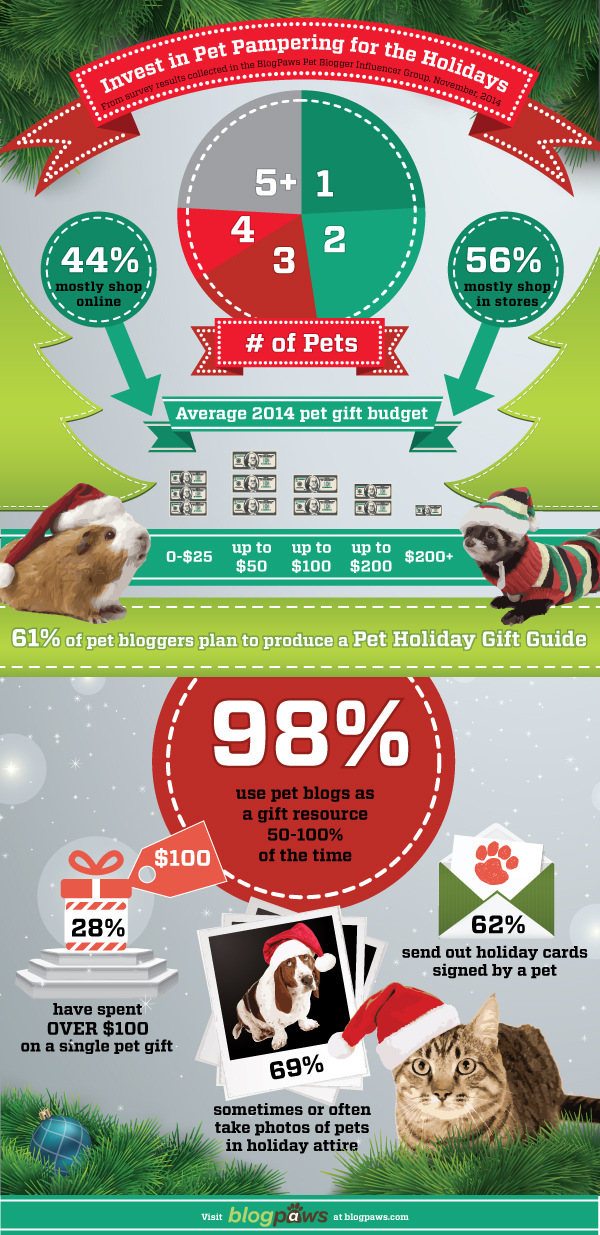 Will you be adopting a pet this holiday? Or fostering? Or do you have a surprise for your pets?

Happy Christmas season to you!



Colette is a busy mom of 2 kids focusing solely on being a mom. She hails from the Caribbean and now balances the full life of being a SAHM and dabbling in odd jobs to help around the home. She enjoys sharing her memories, hopes, food, travel, entertainment, and product experiences on her blog. Please read my disclosure



Tweet