The kids and I love to read! The kids have a fast pace of reading that I wish I could rise to each time I have a book!

We've joined...they have joined the 100 Book Club reading adventure in our local library. What fun that is!

I hope I make the awards this time. I was sad that I missed the first one for them.
I have this on on the digi-calendar.

Are there any favorites of yours on my list?

Here are the first 10 Books that we have loved:

A Bad Case Of The Stripes:



In order to ensure her popularity, Camilla Cream always does what is expected, until the day arrives when she no longer recognizes herself.


2. All I see Is Part Of Me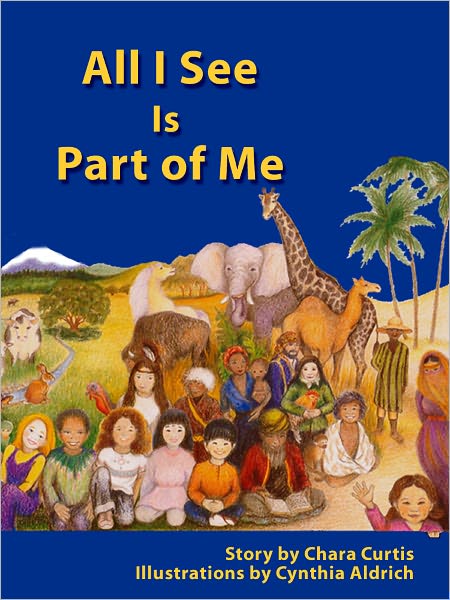 "I am part of all I see, and all I see is part of me." In this children's book classic, a child discovers his link to all of life and realizes that he belongs in a world connected by love. For over two decades, All I See Is Part of Me has continually been highly recommended by parents, teachers, and child psychologists for its inspirational, heartwarming message and sensitive illustrations. A delight that appeals to all ages.


3. An Awesome Book




Based on the simple concept of dreaming big, An Awesome Book! is the inspiring debut work of Los Angeles writer/artist Dallas Clayton. Written in the vein of classic imaginative tales, it is a sure hit for all generations, young and old.


4. An Awesome Book Of Thanks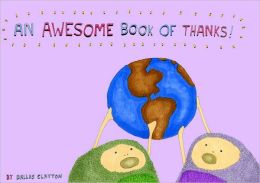 The target audience for this book is people who are looking to read something special and be inspired to be better humans. While geared toward young children (0-10) and the parents of young children it is also a book for the masses and spans age groups, gender, geographical, racial, and religious boundaries. I would say 0-1000. The book conveys, in pictures and simple yet beautiful language, all the ways one can be thankful, and all the different things in life to be thankful for. A perfect holiday gift.


5. Beautiful Oops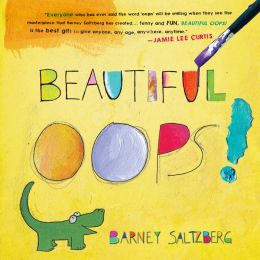 A life lesson that all parents want their children to learn: It's OK to make a mistake. In fact, hooray for mistakes! A mistake is an adventure in creativity, a portal of discovery. A spill doesn't ruin a drawing—not when it becomes the shape of a goofy animal. And an accidental tear in your paper? Don't be upset about it when you can turn it into the roaring mouth of an alligator.
Barney Saltzberg, the effervescent spirit behind Good Egg, offers a one-of-a-kind interactive book that shows young readers how every mistake is an opportunity to make something beautiful. A singular work of imagination, creativity, and paper engineering, Beautiful Oops! is filled with pop-ups, lift-the-flaps, tears, holes, overlays, bends, smudges, and even an accordion "telescope"—each demonstrating the magical transformation from blunder to wonder.

The smudge becomes the face of a bunny, a crumpled ball of paper turns into a lamb's fleecy coat—celebrate the oops in life.


6. Cookies - Bit-size Life Lessons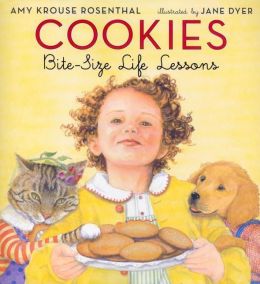 Everyone knows cookies taste good, but these cookies also have something good to say. Open this delectable book to any page and you will find out something about life. Cookies: Bite-Size Life Lessons is a new kind of dictionary, one that defines mysteries such as "fair" and "unfair" and what it really means to "cooperate." The book is by turns clever, honest, inspirational, and whimsical. Go ahead, take a bite!


7. Did I ever Tell You How Lucky You Are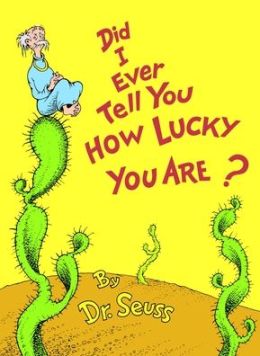 Dr. Seuss's irrepressible optimism is front and center in Did I Ever Tell You How Lucky You Are?
"When you think things are bad,
when you feel sour and blue,
when you start to get mad . . .
you should do what I do!"
So begins the terrific advice of the wise old man in the Desert of Drize. This classic book provides the perfect antidote for readers of all ages who are feeling a bit down in the dumps. Thanks to Dr. Seuss's trademark rhymes and signature illustrations, readers will, without a doubt, realize just how lucky they truly are.

Compared to the problems of some of the creatures the old man describes, the boy is really quite lucky.

8. Enemy Pie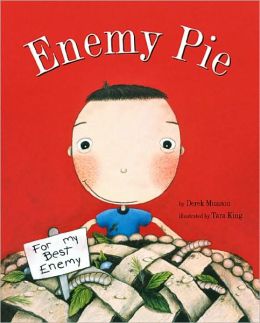 It was the perfect summer. That is, until Jeremy Ross moved into the house down the street and became neighborhood enemy number one. Luckily Dad had a surefire way to get rid of enemies: Enemy Pie. But part of the secret recipe is spending an entire day playing with the enemy!

In this funny yet endearing story, one little boy learns an effective recipes for turning your best enemy into your best friend. Accompanied by charming illustrations, Enemy Pie serves up a sweet lesson in the difficulties and ultimate rewards of making new friends.

Hoping that the enemy pie which his father makes will help him get rid of his enemy, a little boy finds that instead it helps make a new friend.


9. Fancy Nancy Poet Extraordinaire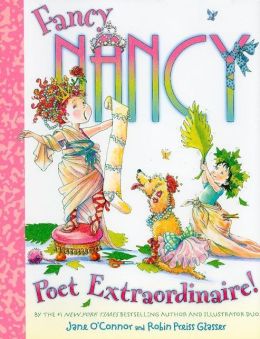 Calling all poets!

Fancy Nancy Clancy is so poetic, even her name rhymes. And with limericks, couplets, free verse, and more, poetry is plenty fancy! So when her teacher Ms. Glass gives Nancy and her classmates an assignment to come up with their very own poems, Nancy is determined to write one that is superb. But what happens when she can't think of a good idea?

Complete with Nancy's very own poetry anthology, Fancy Nancy: Poet Extraordinaire! shows how a true love of words can be très fancy. Ooh la la! And with a little inspiration, which is fancy for something that helps you get good ideas, Fancy Nancy just might be a Poet Extraordinaire after all.


10. Have You Filled A Bucket Today?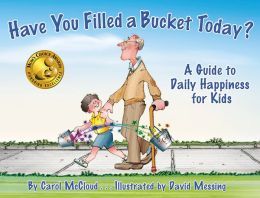 Through sweet, simple prose and vivid illustrations, this heart-warming book encourages positive behavior as children see how easy and rewarding it is to express kindness, appreciation, and love on a daily basis.


Do you have a favorite book that you read to your child? To Yourself?
Or one that you loved being read to you as a child?



Colette is a busy mom of 2 kids focusing solely on being a mom. She hails from the Caribbean and now balances the full life of being a SAHM and dabbling in odd jobs to help around the home. She enjoys sharing her memories, hopes, food, travel, entertainment, and product experiences on her blog. Please read my disclosure



Tweet