Encounters with Rikki tells the true story of the incredible partnership between Chuck and Rikki, a very special rescue dog. Rikki first found her home with Chuck and Patty Mitchell in the aftermath of Hurricane Katrina.

Even though the golden retriever was a shy, shell-shocked puppy still adapting to the stress of displacement, Chuck recognized her innate abilities as a therapy dog. Together they bring healing and hope to recovering patients, accident victims, and the mentally ill. Soon Rikki's quiet confidence attracts the attention of advocates of child victims.

Called upon to testify in court, child witnesses must recall horrific memories in the presence of their abusers; the tireless work of Chuck and Rikki allows these children to do so with a therapy dog by their side. Inspiring and heartfelt, Rikki's story illustrates the far-reaching effects of the human-animal bond.



Do you have any experience with service or Therapy animals?
Social Corner:
Read part of the story here
Encounters with Rikki book trailer
from
Julie Bettinger
on
Vimeo
.
A note to readers
: The author has committed 20% of the royalties toward to the Tallahassee Memorial Hospital Foundation, for the benefit of
the Animal Therapy Program
, one of the largest in the country – and where Rikki and Chuck continue to serve. In the unlikely event that the book is not fully funded, all contributions will be returned.
by Julie Strauss Bettinger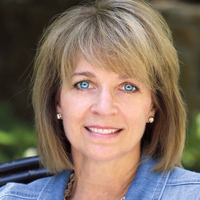 I've been writing about acts of courage and community trends for more than 25 years. Like a curator of other people's life history, I try to bring those stories alive for readers. Find me at: www.JulieBettinger.com
This is not a sponsored post.
Colette is a busy mom of 2 kids focusing solely on being a mom. She hails from the Caribbean and now balances the full life of being a SAHM and dabbling in odd jobs to help around the home. She enjoys sharing her memories, hopes, food, travel, entertainment, and product experiences on her blog. Please read my
disclosure

Tweet