My daughter is 9.
She has changed so much.
She now has begun to wear my shoes and clothes......*should I freak out?*

She is quite the beauty and always loud, and fun and just alive.

I love her dearly.

I pray for her always.

Happy Birthday my sweet girl.




She usually wants me to take her out of school. I say no. Why? I get time to prepare for her birthday without being hindered by her.

After all, I do want to surprise her :)




She said she enjoyed her birthday.

I picked her up from school at half day. She was so glad, because he was hoping not to be in school on that very day, not just because of her birthday, but because all the kids had to sit on a slab outside in the hot sun because, once again, they had recess taken away because some kids weren't behaving as robots.




I took her to the movies. We watched zootopia. She picked.
We enjoyed it. Just hanging out together.




Because they are all into Pokemon these days, I asked Albertsons t make her a Pokemon cake.
She loved her cake. And it really tasted good.




All in all, she had a good birthday even though I could not throw her a party.






And I want to give a big thank you to Cascia Talbert for adding me to her list of 100 Top Family Blogs! That is so cool! I really appreciate being thought of.
It's definitely family and I've been taken away from blogging to be with family most of the time. I keep wondering how y'all bloggers do it by being there all the time and also with your family.

Visit Cascia at Healthy Moms Magazine and check out all the great information she shares!


Happy many years my sweet girl.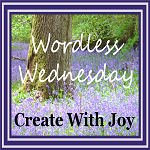 Colette is a busy mom of 2 kids focusing solely on being a mom. She hails from the Caribbean and now balances the full life of being a SAHM and dabbling in odd jobs to help around the home. She enjoys sharing her memories, hopes, food, travel, entertainment, and product experiences on her blog. Please read my
disclosure

Tweet