"A hero is someone who has given his or her life to something bigger than oneself."

Judges - the history of God's people as they settle

The five rulers were left there to test the Israelites to see if they would obey the Lord's command that he had given to their ancestors

Judges 3:1-6
1. To test - to show us what we are like.
2. To Teach - to train us to trust the Lord

All our struggles are there to test us, to see how we trust God, to see how we respond to life.

Testing is not for God's benefit. It's for us.
God already knows us fully.
It's for us to see ourselves and decide how to choose to grow or die.
All these troubles in your life, God can wipe them out in a jiffy, but that's not the point.
He leaves it there to test you, to see what you are like, and teach you to live by faith to trust God.




The cycles of Judges = The cycle of grace

Othniel - a hero with abilities
Judges 3:7-11

1. He came from a great family of faith.
Anytime he is mentioned. He is always linked to great family of faith. A strong Christian heritage, not just talk, but seeing faith modeled. A home dedicated to God.

2. He was a proven leader.
3. He gave his life back to the Lord
When ask to share your faith story, you can be an Othniel. Where you have been taught and carried within a family of faith. He used his life to serve God and even though he wasn't into drugs or crime, doesn't mean he doesn't have a great story.
He was blessed to be able to have a life of faith and using his life for glory.
The person who had to turn from darkness and have their story isn't having a better story. Just their story of faith.


Ehud - A hero with disabilities

Some are heroes because of what they have, some because of what they don't have.

Judges 3:12-30

1. He had an embarrassing limitation.
Fat Left - handed man
In the culture (Middle East) of that time, it was insulting to use the left hand. To wave, or shake hands or write with the left hand was insulting. It was considered the pooping hand, the wiping hand.
Yet this is the guy God uses for his glory.
God does this thing all the time.
We live in a righted handed world with lefthanded people.

2. He trust God and not his weakness

3. He let God use his weakness for powerful results

God can use an Othniel or Ehud, if they just give him what they have.
Give God your gifts.

It doesn't matter if you are introverted or extroverted, whomever you are, God can use you to be part of the story that turns out heroicly .

We don't need to be great for God. Just allow Him to be Great in Us.

God wants to be the hero of my day.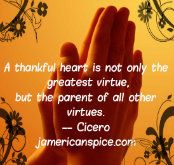 Colette is a busy mom of 2 kids focusing solely on being a mom. She hails from the Caribbean and now balances the full life of being a SAHM and dabbling in odd jobs to help around the home. She enjoys sharing her memories, hopes, food, travel, entertainment, and product experiences on her blog. Please read my disclosure



Tweet