Do you have Easter traditions that you share with your family?
Our family are still figuring out some of our traditions. Sometimes we grow out of traditions as our kids get older and we move on to new discoveries.
However one of our traditions is reading Easter stories together. I love finding new stories centered around the gospel to read and have discussions and Q&A.
I received this Easter Stories - Classic Tales For The Holy Season book and I get to read these stories with my children.
They are avid readers, but I still want to cuddle and read to them and surprise them with illustrations.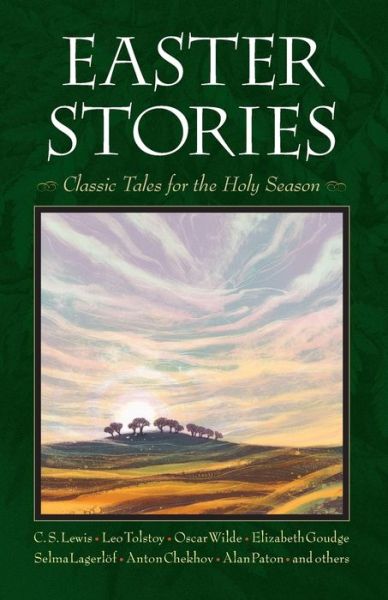 So far the very first story I read to them incited quite a few questions. I actually really love the first story and it sets the tone that the rest of the book will be a good read. It will be our cuddle time reading sessions.
The first story is called The White Lily - Jane Tyson Clement - Adapted from Frances Jenkins Olcott. It's a beautiful story about a man, a boy and a dog. It shows how important it is for us to show and receive love. And how receiving that love can transform our lives. I know that the background for this story is Jesus giving us the choice of salvation and how it can change our hearts and begin to show outside in our daily lives.
The book has over 20+ stories and I can't wait to read them all with my children!
Everyone who believes Easter is about more than Easter egg hunts will be grateful for this new anthology of short stories that illumine the true meaning of the season. Selected for their spiritual value and literary quality, these classic tales capture the spirit of Holy week and Easter in a way that will captivate readers of all ages.
Parents and grandparents will find that children love to hear these stories read aloud, year after year.
Easter Stories includes time-honored favorites from world-famous storytellers such as C.S. Lewis, Leo Tolstoy, Selma Lagerlof, Oscar Wilde, Elizabeth Goudge, Maxim Gorky, Ruth Sawyer, Anton Chekhov, and Walter Wangerin - as well as many you've never heard before
.
Illustrated with original woodcuts.
I love books with short stories like this, and I will definitely recommend this book.
I have one to giveaway! Just enter below.
Giveaway: One Easter Stories - Classic Tales For The Holy Season book
Only one entrant per mailing address, per giveaway. If you have won a prize from our sponsor Propeller / FlyBy Promotions in the last 30 days, you are not eligible to win. Or if you have won the same prize on another blog, you are not eligible to win it again. Winner is subject to eligibility verification.
BUY -
Amazon
-
B&N
-
a Rafflecopter giveaway
Table of Contents
Laura E. Richards The Coming of the King
André Trocmé How Donkeys Got the Spirit of Contradiction
Alan Paton The Church of the Washing of the Feet
Clarence Jordan Stories from the Cotton Patch Gospel
Selma Lagerlöf Saint Veronica's Kerchief
Lew Wallace The Way to the Cross
Ludwig von Gerdtell The Atonement
Maxim Gorky The Flaming Heart of Danko
Elizabeth Goudge John
Sara Cone Bryant Robert of Sicily
Leo Tolstoy Two Old Men
Ivy Bolton The Golden Egg
Ruth Sawyer The Deserted Mine
Anton Chekhov The Student
Claire Huchet Bishop A Dust Rag for Easter Eggs
J. W. Ooms The Barge-Master's Easter
Walter Wangerin Jr. The Ragman
Kirk Wareham Easter Under a Park Bench
C. S. Lewis The Death of the Lizard
The Brothers Grimm Mary's Child
Ger Koopman The King and Death
Oscar Wilde The Selfish Giant
John Masefield From The Everlasting Mercy
Many thanks to Propeller Consulting LLC for providing this prize for the giveaway and review. Choice of winners are random from rafflecopter. Opinions are 100% my own and not influenced by monetary compensation. I did receive a sample of the product in exchange for this review and post.
Colette is a busy mom of 2 kids focusing solely on being a mom. She hails from the Caribbean and now balances the full life of being a SAHM and dabbling in odd jobs to help around the home. She enjoys sharing her memories, hopes, food, travel, entertainment, and product experiences on her blog. Please read my
disclosure

Tweet